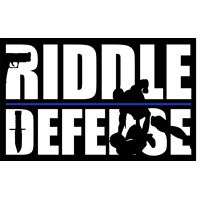 Advanced Multi Discipline Handgun: Level 1
An opportunity to engage targets on the move with high heart rate and respirations through a combatives application
Duration: 7 hours
Fee: $249.00
Type(s): Advanced
Instructor: RIDDLE DEFENSE - John Riddle View Bio
Description
This handgun course will consist of "real world" movement and drills to increase heart rate. You will be moving to and from cover, over and around obstacles. 

Some drills will involve basics of striking pads (punching / knee strikes) and other ways of increasing heart rate, respirations and learning to control breathing while under stress. 
Documentation Requirements
Valid Driver's License.
The instructor requires a copy of your driver's license once you register.
Requirements
Required Equipment
-500 Rounds of Ammunition
-Handgun (semi-auto-revolver)
-Minimum of 2 Magazines or Speed Loader / Magazine Pouch
-OWB or IWB Holster
-Eye and Hearing Protection
-Sunscreen
-Rain Gear
-Ball Cap / Long Sleeve Shirt / Long Pants / Belt / Closed Toe Shoes
Topics Covered
-Firearm Safety
-Combative Mindset
-Stoppage Drills
-Reload Drills
-Understanding how the body reacts under high stress, high heart rate and respirations. 
Expectations and Outcomes
At the end of this course the student will have an understanding of how to control their focus, stress and breath control while engaging targets at various distances while in different shooting positions.

A certificate will be awarded at the end of this course. 
Upcoming Classes
There are no upcoming classes scheduled for this course.