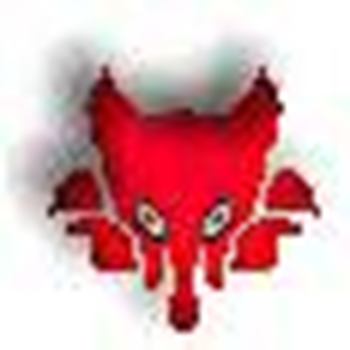 Sam Fox Firearms
Dennis Norman
BACKGROUND: Civilian, Military, Law Enforcement, Instructor
15 Years Instructing
PH: 904-401-4787
Available Courses
| Next Class | Course | Type | Difficulty |
| --- | --- | --- | --- |
We haven't added any courses yet
About Sam Fox Firearms
Hello, my name is Dennis Norman your instructor.

I am an NRA Certified Pistol Instructor with over 20 years as a member with the USAF Security Police. I have been involved with security and law enforcement for over 40 years.

Class topics include:

The safe loading, unloading, storage, and carrying of firearms to be concealed
Current laws defining lawful self defense, use of force by private citizens, including use of deadly force, transportation, and concealment.
Pistol operation
Pistol cartridges and components
Ammunition malfunctions
Maintenance and cleaning
Holster selection / concealment techniques
Please remember to bring $10.00 for the use of the firing range, this is not included in the initial price you paid.
Upon completion of the classroom training we will proceed to a selected Firing Range, to conclude our training.
At the firing range before you will be asked to complete specific paperwork that will require your State Drivers License #, State ID#, and other information. You will also be required to answer a group of questions pertaining to range safety before being allowed to proceed.
If for any reason you need to contact me I can be reached at (904) 401-4787.
Thank you and I look forward to meeting you.
Dennis Norman, NRA #225812229
Courses Taught
CCW, Basic, NRA Courses, Active Shooter Response Training, Scenario Based Training, Women's Only Courses, Seminars / Lectures
Certifications
NRA Pistol Instructor Certification
Active Shooter / Situational Awareness
NRA Pistol Marksmanship Simulator Training
Florida Concealed Weapons License Instructor (Fla CWL)
Policies
Cancellation Policy
Cancellation and no-show policies for your class require a 48 hour notice if not be able to attend your scheduled class. If you have further questions, call (904) 401-4787. 


Reschedule Policy
Registering for a class constitutes an agreement to attend the class in which you enrolled. 

Weather related cancellations are possible. We DO NOT refund for weather related cancellations since these are beyond our control.

TRUE emergencies occur and are handled on a case by case basis.  Please call 904 401-4787 if you have an emergency that would limit your ability to attend training.

All reschedules must be done within 90 days of your scheduled class date.
Refund Policy
Payments are non-refundable, but those funds may be applied to a future class within at least 90 days from the original registered class date if there is a seat available.

By enrolling in this training;

YOU FULLY UNDERSTAND THAT YOU WILL BE ENGAGING IN A FIREARMS SHOOTING ACTIVITY WHICH CONSTITUTES YOUR INVOLVEMENT IN A VERY HAZARDOUS AND DANGEROUS ACTIVITY WITH ACCOMPANYING RISKS OF PERSONAL INJURY OR DEATH AND HEREBY VOLUNTARILY ASSUME THOSE RISKS AND RESPONSIBILITIES.

In the event that YOU do no adhere, obey, or follow any of the Terms & Conditions, YOU understand that YOU will be ejected from the training course AND forfeit all funds or payments made for this class. Furthermore, YOU fully waive your rights, grant full immunity, release and hold harmless Sam Fox Firearms Training personnel from any lawsuits or other legal, criminal or civil actions or claims of any kind against the instructors, agents, affiliates, organization or employees for any/all body injuries to you or others while attending this training course thereafter.