Special Tasks Group Training
Anthony DeRubeis
BACKGROUND: Civilian, Law Enforcement, Instructor, Gov't Employee / Contractor
2 Years Instructing
PH: 412 254 6665
Available Courses
Next Class
Course
Type
Difficulty

No Upcoming Classes


Contact Instructor
Active Violence Emergency Response Training
Empower Your Teams To Save Lives
Basic, Active Shooter Response Training, Seminars / Lectures, Scenario Based Training (Simunitions, Man Marking Cartridge)

Basic

No Upcoming Classes


Contact Instructor
NRA Basic Pistol Shooting Course
Teaches students the basic knowledge, sk…
Basic, NRA Courses

Basic

No Upcoming Classes


Contact Instructor
NRA Basic Rifle Shooting Course
Teaches students the basic knowledge, sk…
Basic, Rifle, NRA Courses

Basic

No Upcoming Classes


Contact Instructor
NRA FIRST Steps: Pistol or Rifle
NRA FIRST Steps teaches the knowledge, s…
Basic, NRA Courses

Basic

No Upcoming Classes


Contact Instructor
NRA Home Firearm Safety Course
The Home Firearm Safety Course is a non-…
Basic, Rifle, Shotgun, NRA Courses

Basic

No Upcoming Classes


Contact Instructor
NRA Range Safety Officer Course
The NRA Range Safety Officer Course deve…
Basic, Rifle, Shotgun, NRA Courses, Instructor Training Courses

Basic

No Upcoming Classes


Contact Instructor
Private Instruction
One on One training to develop a particu…
Basic, Intermediate, Rifle, Shotgun, Women's Only Courses

Basic
About Special Tasks Group Training
Knowledge and competence are what you should have when in a stressful or dangerous situation.

Take your learning to the next step with our private/small group firearm instruction, basic medical, or active shooter response training to ensure you are learning in a safe, less stressful, and structured environment with our certified instructors.

We utilize a range in Cheswick for our live fire portions. Classroom portions of training can be conducted at the students house, place of business, or our "home" office in the city. We utilize the separate locations so students have less driving to do and so that there is a natural break to relax between the classroom and the range.
Courses Taught
Basic, Rifle, Shotgun, NRA Courses, Active Shooter Response Training, Women's Only Courses
Class Instructors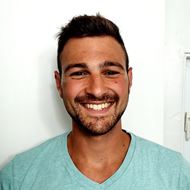 Anthony DeRubeis
Anthony DeRubeis is currently a Federal Protection Lieutenant for a local federal facility. Anthony is a certified AVERT, STOP THE BLEED, First Aid/CPR/AED, NRA rifle/pistol/firearm safety instructor and Chief Range Safety Officer, as well as a Reserve Deputy Sheriff, sworn in after graduating top of his class in 2021.
Certifications
NRA Courses
American Safety and Health Institute
Red Cross
STOP THE BLEED
Active Violence Emergency Response Training
Reviews