Tallahassee Defenders
Bill Groover
BACKGROUND: Civilian, Former Military, Former Law Enforcement, Instructor, Gov't Employee / Contractor
20 Years Instructing
Available Courses
Next Class
Course
Type
Difficulty

No Upcoming Classes


Contact Instructor
Florida Concealed Carry Fundamentals--Online

Basic, CCW, USCCA Courses, In Home Defense Training, Private Classes (Group / Individual)

Basic

No Upcoming Classes


Contact Instructor
Florida Use of Force--Email for private class
Why you need legal protection if you car…
Intermediate, USCCA Courses, Private Classes (Group / Individual)

Intermediate

No Upcoming Classes


Contact Instructor
Private CCW class--Email me to arrange
Private Classes
Basic, CCW, USCCA Courses, Active Shooter Response Training, In Home Defense Training, Private Classes (Group / Individual)

Basic

No Upcoming Classes


Contact Instructor
Private Pistol Familiarization--Email Me
This class completes the online class.
Basic, CCW, USCCA Courses

Basic

No Upcoming Classes


Contact Instructor
Private Real Estate Agent Safety-Email me
How NOT to have to shoot someone
Basic, USCCA Courses, Private Classes (Group / Individual)

Basic
About Tallahassee Defenders
All classes taught by appointment. USAF Search and Rescue Controller, Computer Programmer, and Security Police Augmentee, church pastor and theological educator, real estate and mortgage broker, Citizen Services Analyst for the Florida Departments of Agriculture and Legal Affairs, DUI Consultant for the Florida Department of Highway Safety.
Courses Taught
CCW, Basic, USCCA Courses, Private Classes (Group / Individual), Virtual Simulation, Specialty Other
Class Instructors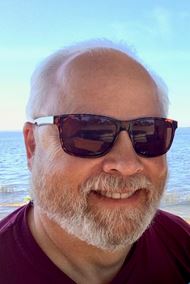 Bill Groover
Over twenty years educating adults in a wide variety of areas. Former USAF Security Police augmentee, DUI Consultant with Florida Dept of Highway Safety, certified USCCA Instructor, and stop the bleed certification.
Certifications
USCCA Certified Instructor
National Association of Emergency Medical Technicians
Policies
Other Policy
All classes taught by appointment. Register with a friend or family member and the prices per student are discounted.
Reviews