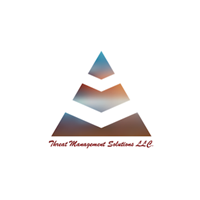 IWI Red Dot Pistol Course
Duration: 2 Day Course
Fee: $500.00
Type(s): Basic
Instructor: Threat Management Solutions - Dave Benton View Bio
Description
This is an introduction to the fundamentals and deployment of the pistol for defensive purposes. The red dot sight has become more prevalent on modern weapon systems. Its implementation requires technique and proper repetitions to exploit the advantages of the red dot optic. This course will systematically isolate the skills required to take advantage of the sight and make for effective employment.

Students will have an opportunity to shoot IWI US firearms at the end of the course and receive discounts on an IWI firearm and discounts at the webstore .
Documentation Requirements
If you do not have a CCW , a Background Check is required
The instructor requires a copy of your driver's license once you register.
The instructor requires a copy of your CCW permit once you register.
Requirements
Physical Requirements:

  ** This Course requires a degree of physical exertion. Light running, standing , kneeling, and prone are part of the training curriculum.

Firearms Requirements:

   * Pistol and 3 high - capacity magazines or 5 magazines for magazines with 10 rounds
      or less.
   * Holster, magazine pouch ( Student needs to carry at least 2 magazines on their
      person ) 
   * Suitable belt for holding a loaded pistol and loded magazines
   * ALL students will be expected to have good quality pistols and holster systems.

**SERPA and NYLON holsters will NOT be allowed for this training.


Ammunition Requirements:
 
   * 800 rounds of serviceable ammunition


Gear Reqirements:

   * Hearing Protection
   * Eye Protection
   * Knee Pads 
   * Hat
   * Sunscreen 
   * Bugspray
   * Boots / Hiking shoes
   * Rain Gear
   * Jacket ( Seasonal )
   * Water Bottle
   * Cleaning Kit 
Topics Covered
Some of the many topics covered include :

   * Red dot 
   * Marksmanship and shooting mechanics
   * Zero of the red dot 
   * High ready presentations, acquisions of the sight 
   * Hard and soft focus techniques
   * Recoil Management in multiple round engagements
   * Presentations from the holster
   * Multiple targets / high and low probability
   * Reloads and malfunctions 
   * Unholstered methods of carry during movement
Upcoming Classes
Saturday - 5/2/2020
0800-1700
Fellsmere, FL
Instructor: Dave Benton
Class Size: 5 - 12 Students
11 Spaces Left
Register