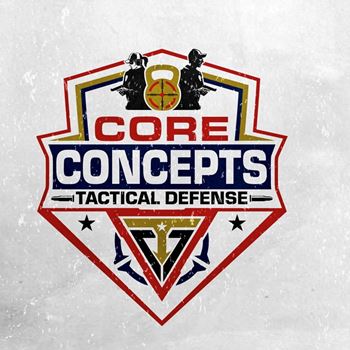 Time 4 Change LLC DBA Core Concepts Tactical Defense
Troy Campbell
BACKGROUND: Civilian, Former Military, Former Law Enforcement, Instructor, Gov't Employee / Contractor
20 Years Instructing
PH: 505 709 0608
About Time 4 Change LLC DBA Core Concepts Tactical Defense
Core Concepts Tactical Defense aims to empower women, men, and children by providing the effective training, coaching, and education in firearms safety, proper handling procedures, shooting fundamentals, the principles of defensive gunfighting, functional fitness, tactical fitness, and the core concepts of self-defense.
Troy Campbell is the owner and instructor at Core Concepts Tactical Defense. He is a US Army Veteran and has served nearly 20 years in specialized security and law enforcement. His certifications held include, Bachelors Degree in Criminal Justice, Masters Degree in  Forensic Psychology, NRA Basic Pistol Instructor, NRA Advanced Pistol Instructor, NRA Chief Range Safety Officer, State of NM CCW Instructor, Stop the Bleed Instructor, American Heart Association Basic Life Support Instructor, American Heart Association Heartsaver CPR/First Aid Instructor, Active Violence Emergency Response Training (AVERT) Instructor, Suicide Prevention Instructor, Mental Health First Aid Instructor, Functional Fitness Instructor, Certified Personal Trainer, Certified Powerlifting Coach, Certified Metabolic Conditioning Coach, and  Certified NESTA and the MMA Conditioning Association - MMA Conditioning Coach.
To keep current and up to speed on current topics, methods, and concepts, Troy makes it a point to attend at least 40 hours of continuing firearms, fitness, and self-defense training from other industry professionals each year. In 2022, Troy was selected as a Jeff Cooper Legacy Foundation Scholarship recipient to the world famous Gunsite Academy in Arizona, where he attended the five-day Defensive 250 Pistol Course in November, achieving the elusive "E" Ticket or "Expert" shooter designation and winning the Gunsite Gold Raven.
Courses Taught
CCW, Basic, Intermediate, Advanced, NRA Courses, USCCA Courses, Active Shooter Response Training, In Home Defense Training, Scenario Based Training, Women's Only Courses, Private Classes (Group / Individual), Combatives / Less Lethal, Benchrest, Stop the Bleed, CPR / AED (First Aid for Lay Rescuers), American Heart Association (First Aid / CPR / AED), Basic Life Support
Certifications
Bachelors Degree in Criminal Justice
RangeMaster Certified Instructor
NRA Basic Pistol Instructor
NRA Advanced Pistol Instructor
NRA Chief Range Safety Officer
State of NM CCW Instructor
Stop the Bleed Instructor
American Heart Association Basic Life Support Instructor
American Heart Association Heartsaver CPR/First Aid Instructor
Active Violence Emergency Response Training (AVERT) Instructor
Suicide Prevention Instructor
Mental Health First Aid Instructor
NESTA Functional Fitness Instructor
NESTA & AFAA Certified Personal Trainer
NCCPT Certified Powerlifting Coach
NESTA Certified Metabolic Conditioning Coach
Certified NESTA and the MMA Conditioning Association - MMA Conditioning Coach 
Reviews