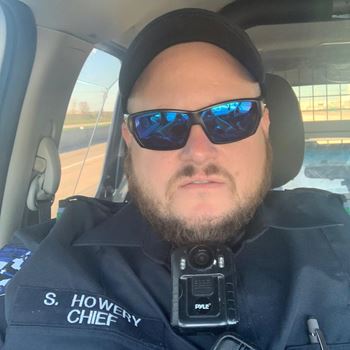 Texas Tactical Academy
Scotty Howery
BACKGROUND: Former Law Enforcement, Instructor, First Responder (Fire / EMS)
2 Years Instructing
PH: 682 560 1143
About Texas Tactical Academy
Welcome To TTA our Certified Firearms Instructors have over 20 Years exp. in firearms training, tactical training, beginners training and much more. Our classes are tailored to fit your schedule and our goal is to help each new client retain the knowledge and skills they come here to learn. We have trained staff on hand to help each client individually.

We also cater to our Female clients in all aspects of shooting instruction we do offer female only classes.

Scotty H. started Texas Tactical Academy with one vision to teach firearms safety. His goal is to make firearm safety & awareness well know this goal is set to help keep even the most novas shooters safe at all times.
Courses Taught
Basic, Intermediate, Advanced, Rifle, Shotgun, NRA Courses, In Home Defense Training, Scenario Based Training, Women's Only Courses, Seminars / Lectures, Security Training & Certification, Specialty Other
Certifications
Certified Pistol Instructor
Certified Rifle Instructor
Certified Shotgun Instructor
Certified Level 2 Security Guard Instructor
Certified Level 3 Security Officer Instructor
Certified OC Instructor
Certified Handcuff Instructor
Policies
Cancellation Policy
Texas Tactical Academy knows things happen when a student needs to do a cancellation please email us at contact@ttatraining.com we will refund your money or reschedule your class. If you make the cancellation within the 24 hours before class starts we charge a $50 cancellation fee so please if you need to cancel do it before the 24 hour mark and all money will be refunded
Reschedule Policy
If a student needs or wants to reschedule a call email us at contact@ttatraining.com to make those changes no fees are charged
Refund Policy
Texas Tactical Academy will refund any money for a class as long as the cancellation took place before the 24 hour of the class starting
Other Policy
All of our classes have a strict no live ammo in the class policy if you are found to have live ammo in the class you will be ask to leave and no refund will be given this includes in your LTC weapon leave the ammo in your vehicle thanks
Waiver
Texas Tactical Academy instructors and company are not responsible for any injuries, mishaps or death resulting from negligence, willful or miss handling. We provide a strict set of guide lines if you have problems following rules and taking instruction please dont sign up for our classes thanks.
Frequently Asked Questions
(Q)What classes do we offer
(A) NRA classes Rifle, Shotgun, Handgun, In home firearms safety, TXDPS Level 2 & 3 Security officer classes, Handcuffing, Baton, OC Sprays, Taser Safety Training,

(Q) Do you offer women only classes
(A) Yes we offer women only classes

(Q) Do you offer one on one training
(A) YES

(Q) Do you offer kid and teen training
(A) YES with parents

Visit our website for a full list www.ttatraining.com
Reviews