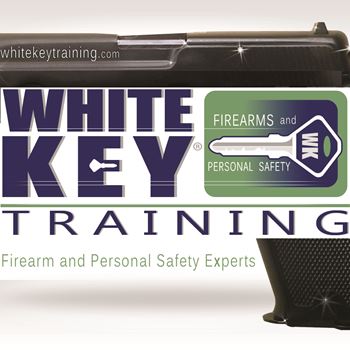 White Key Training
Brad Meeks
BACKGROUND: Civilian, Instructor, Gov't Employee / Contractor
20 Years Instructing
PH: 903 200 5944
Available Courses
Next Class
Course
Type
Difficulty

No Upcoming Classes


Contact Instructor
Pistol 100
Next Step from getting your LTC
Basic, CCW, Scenario Based Training

Basic
About White Key Training
Brad Meeks has been an active firearm instructor since 2002. The NRA courses was his start with Pistol, Shotgun, Home Firearm Safety, and Range Safety Officer. Focus was on new to intermediate shooters and held many classes on and off the range. With the demand for Concealed Carry in Texas he immediately became State Certified and taught classes Bi-Monthly year-round. Proffesionally in the Private Security industry allows Brad the aditional experience and resources for all things safety.
Brad was certified in Civilian Safety Awareness with the top Pepper Spray company SABRE. He attended one of the first round of courses offered in Missouri at their manufacturers HQ.
Taking the CSAP Program to many Churches, Women's Shelters, and Businesses that previous did not have options due to non-firearm environment now have a solution that was non-lethal and effective.
Combining knowledge from multiple industries in relation to Asset and Individual Safety, Brad began consulting on how to not only keep property safe, but also people. Brad performed extensive site visits and developed procedures for business, schools, and churches to implement in their safety program. Brad participated in the new State of Texas School Safety program becoming a certified instructor geared toward Guardian style programs. He would continue to consult and build procedures covering not only deterrence and safety, but medical, legal and after-action activity. Most recently certified with the State in the First Responder program extends to large group of proffesionals.
With home range continuously busy with classes Brad co-hosted bringing national instructors to Whitesboro TX which has become a common activity offering students more advanced training. Brad also worked close with John Lovel's team (Warrior Poet Society) to bring training to Texas with John personally providing the class. Brad developed and hosted several Legal seminars to have Legal and LEO present to cover gun related topics in Gainesville TX.
Brad also is active in informative seminars on topics such as Texas Firearm Act (Permit less Carry) to better inform Texans of differences and legal challenges.
Brad continues to instruct weekly with courses that introduce new gun owners to safe and efficient handling and shooting, Texas LTC, personal safety, and more. Brad is also a UTM Proffesional Training Organization offering various oppurtunities with that product.
Courses Taught
CCW, Basic, Intermediate, NRA Courses, Active Shooter Response Training, In Home Defense Training, Church / Business - Safety / Security, Scenario Based Training, Scenario Based Training (Simunitions, Man Marking Cartridge), Women's Only Courses, Private Classes (Group / Individual), Seminars / Lectures, Security Training & Certification, Combatives / Less Lethal, Stop the Bleed, Specialty Other
Certifications
Texas Certified LTC Instructor
Texas Certified School Program Instructor
Texas Certified First Responder Training
SABRE Certified CSAP Instructor
NRA Multi-Discipline Instructor
NRA Range Safety Officer
SIRT Certified Instructor
UTM PRO
Reviews