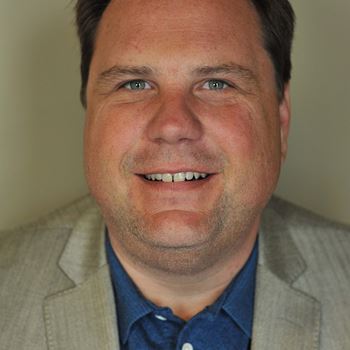 WJS Guns
William Stasak
BACKGROUND: Civilian, Instructor, Gov't Employee / Contractor
12 Years Instructing
PH: 321 735 9842
Available Courses
| Next Class | Course | Type | Difficulty |
| --- | --- | --- | --- |
We haven't added any courses yet
About WJS Guns
Bill is an avid firearms user and shoots in various shooting leagues from pistol to three-gun competitions. He is a National Rifle Association (NRA) Benefactor Life Member and lifetime United States Practical Shooting Association (USPSA) Member. He is a certified Glock armorer and a gunsmith. Bill also is a United States Concealed Carry Association (USCCA) Certified Instructor, NRA Certified Instructor for Pistols, Rifles, Personal Protection in and Outside the Home, Refuse to Be a Victim Seminars, and is a Chief Range Safety Officer. He holds an Ultimate Training Munitions (UTM) Certification and teaches self-defense force on force classes. Bill is always trying to hone his skills, so he continues to learn from other instructors in the art of firearms, hand to hand combat, and every aspect of self-defense he can. Not being a native Floridian, he is originally from the mid-west, where he grew up hunting and fishing. Bill has opened and still operates multiple companies, including an IT and Telecommunications company based in Des Moines Iowa and this firearms company in Merritt Island, Florida. His favorite part of his current position is the people he gets to work with every day, and he's appreciated for his dedication to helping the team in any way he can. In his free time, Bill enjoys fishing, training, and going to the shooting range. As a member of the NRA, USCCA, USPSA, and NSSF, he is a firearms enthusiast and avid supporter of the second amendment!
Courses Taught
CCW, Basic, Intermediate, Advanced, Rifle, NRA Courses, USCCA Courses, Active Shooter Response Training, In Home Defense Training, Scenario Based Training, Scenario Based Training (Simunitions, Man Marking Cartridge), Women's Only Courses, Instructor Training Courses, Virtual Simulation, Seminars / Lectures, Security Training & Certification, Combatives / Less Lethal, Tactical Casualty Care (TCCC / TECC)
Certifications
Close Quarter Confrontation Firearms, Knife, Weapon Retention Certified Instructor
Force on Force Certified Instructor
Hand to Hand Certified Instructor
USCCA Concealed Carry & Home Protection Fundamentals Certified Instructor
USCCA Defensive Shooting Fundamentals Certified Instructor
USCCA Women's Handgun & Self-Defense Fundamentals
Emergency First Aid Fundamentals
Countering The Mass Shooter Threat
NRA Certified Pistol & Rifle Instructor
NRA Certified Personal Protection In The Home
NRA Certified Personal Protection Outside The Home Instructor
NRA Certified Certified Refuse To Be A Victim Instructor
NRA Certified Chief Range Safety Officer (CRSO)
Ultimate Training Munitions Certified (UTM)
National Association of Chiefs of Police Endorsed Instructor
Glock Certified Armorer
Affiliations:
National Shooting Sports Foundation Member
NRA Benefactor Life Member
USPSA Life Member
Policies
Cancellation Policy
WE DO NOT ALLOW CANCELLATIONS
Reschedule Policy
STUDENTS MAY RESCHEDULE 48 HOURS PRIOR TO THE SCHEDULED CLASS
Refund Policy
NO REFUNDS ON CLASSES
Other Policy
STUDENTS MUST HAVE A UNIQUE AND VALID EMAIL ADDRESS. IF WE HAVE LESS THAN FIVE STUDENTS WE MAY RESCHEDULE THE CLASS TO A LATER DATE.
Reviews