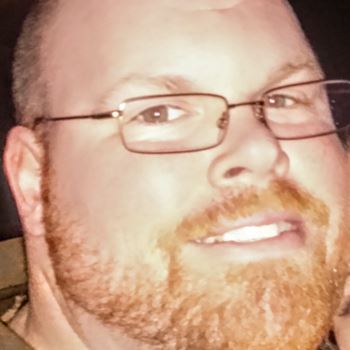 Archangel Protection
Kevin Toler
BACKGROUND: Former Military, Law Enforcement, Former Law Enforcement, Instructor
10 Years Instructing
PH: 252 626 7998
About Archangel Protection
Hi, and Thank You for visiting my page.  I am Kevin Toler, owner and lead instructor of Archangel Protection (formerly Silverback Tactical Safety Solutions).  I have worked approximately 20 years in the military, security, law enforcement, corrections, and probation/ parole fields. 

Some current and past positions include:

- Instructor (full-time) - Probation/ Parole Officer Basic Training School
- State Probation/ Parole Officer
  -- Adjunt Instructor
  -- Security Risk Group (Gang) Officer
- Federal Police Officer
  -- SRT/ SWAT member
- City Police Officer
  -- Patrol & Professional Standards
- Licensed Security Officer (armed) in NC, SC, and FL
- Airman 1st Class, US Air Force

In addition, I have earned a Bachelor's of Science degree in Criminal Justice Administration and am currently enrolled in a Masters of Business Administration/ Public Administration program.

My goal is to use this combination of experience and education to create an incredible learning environment for each student.  I thoroughly enjoy and am passionate about teaching, and look forward to seeing you in class soon!
Courses Taught
CCW, Basic, Intermediate, Advanced, NRA Courses, In Home Defense Training, Scenario Based Training, Women's Only Courses, Seminars / Lectures, Other
Certifications
NC Criminal Justice Training & Standards Commission
- General Instructor
- Firearms Instructor (DAC)
- Controls, Restraints, & Defensive Tactics Instructor (DAC)
- Advanced Criminal Justice Officer Certification
NC Dept. Of Justice
- Concealed Carry Handgun Instructor
NC Dept. of Public Safety/ Office of Staff Development & Training
- PREA Instructor
- Unlawful Workplace Harassment Instructor
- Staff/ Offender Relations Instructor
US Concealed Carry Association
- Adjunct Instructor
NC Concealed Carry Association
- Adjunct Instructor
National Rifle Association
- Pistol Instructor
- Range Safety Officer
- Life Member
Policies
Cancellation Policy
If a class is cancelled by the instructor the registered students will receive their choice of a full refund or have a seat reserved in the next class offered.
No refund will be given for cancellation or no-show's by students.  
Reschedule Policy
Classes may be rescheduled in certain situations determined by the instructor.  If a student is unable to attend due to rescheduling by the instructor, a full refund will be applied.  Students may reschedule with instructor approval in emergency situations only.
Refund Policy
Refunds will be made by check payable to the registered student to whom a refund is due.  If a student is unable to attend due to rescheduling by the instructor, a full refund will be applied.  If a student reschedules and fails to attend they are not entitled to any refund.  If a student is disqualified from a class for any reason no refund is allowed.
Waiver
By registering for any class offered by Archangel Protection, I hereby acknowledge and agree to participate in a course of instruction which may involve the practical application and use of firearms, to include:  holding a firearm, demonstrating proper carry techniques, dry-firing a handgun, manipulating devices on a firearm (ie:  safety, trigger, magazine release, cylinder release, slide and/ or slide release, bolt, forearm, etc.), as well as properly loading/ unloading and firing a firearm at a target under the supervision of an approved Firearms Instructor.  I fully understand that the course I am participating in may be inherently dangerous, and that all reasonable steps will be taken by the instructional staff to ensure the safety of all students.  Students displaying an inability or apparent unwillingness to follow Safety Rules of instructions or staff may be dismissed from the course without reimbursement and will not receive credit for attending the course.  I agree to obey posted and verbal Safety Rules while on the Range and will wear approved eye and ear protection while firing any live ammunition during the course of instruction (ear protection must also be worn by any observers within 75 feet of another student who is participating in live-fire exercises/ qualification).  By registering for this class, I further expressly agree to hold harmless, waive all rights to compensation resulting from intentional or unintentional injury, and release from any civil liability the instructors, agents, staff, members, and/or officers of any of the following, as applicable:  Archangel Protection, NC Dept. of Justice, NC Justice Academy, National Rifle Association, Concealed Carry Association of North Carolina, US Concealed Carry Association, Craven County Law Enforcement Officers Association, and Veterans of Foreign Wars Post 11119.  
By registering, I further certify that I meet any age requirement for the course and I have no criminal convictions that prevent me from legally possessing, owning or purchasing firearms. I further certify that I have no official or unofficial history of mental illness or substance abuse and that I meet any prerequisites listed for the course.  I further certify I have never been affiliated with or belong to any gang or other illegal organization involved or engaged in any illegal activities, including international or domestic terrorist organizations.  I further certify that my only purpose for seeking the training, which I have requested Archangel Protection to provide me, is so that I may better be prepared to provide lawful service to my employer or in performing lawful acts for my own use.