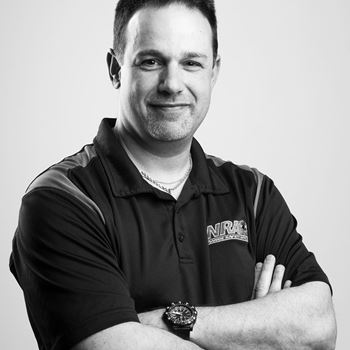 Bravo Alpha Firearms Training
Brian Argutto
BACKGROUND: Civilian, Former Military, Former Law Enforcement, Instructor
11 Years Instructing
PH: 352 442 0735
Available Courses
Next Class
Course
Type
Difficulty

No Upcoming Classes


Contact Instructor
Basic Handgun/Concealed Carry Course
Successful completion of this course wil…
Basic, CCW, In Home Defense Training, Scenario Based Training, Seminars / Lectures

Basic

No Upcoming Classes


Contact Instructor
NRA Basics of Pistol Shooting Course
Successful completion of this course wil…
Basic, CCW, NRA Courses, Scenario Based Training, Women's Only Courses, Virtual Simulation, Seminars / Lectures, Benchrest

Basic

No Upcoming Classes


Contact Instructor
NRA Personal Protection In The Home Course

Basic, Intermediate, NRA Courses, In Home Defense Training, Women's Only Courses

Basic

No Upcoming Classes


Contact Instructor
Private One On One Firearms Instruction

Basic, Intermediate, In Home Defense Training, Women's Only Courses, Virtual Simulation

Basic

No Upcoming Classes


Contact Instructor
Refuse To Be A Victim Seminar
**This is a non-shooting class**
Basic, NRA Courses, In Home Defense Training, Seminars / Lectures

Basic
About Bravo Alpha Firearms Training
My name is Brian Argutto and I am the owner of Bravo Alpha Firearms Training.  A little about me, I am a military retiree with 20 years of service. While a member of the U.S. Air Force , I was awarded the Air Force Small Arms Expert Ribbon. I am also a former law enforcement officer with the federal government. My background in firearms includes training from the military, FLETC (Federal Law Enforcement Training Center), as well as civilian training through the NRA. I am an NRA certified firearms instructor, as well as an NRA certified range safety officer.

Our mission is to facilitate the personal safety and security of all law-abiding citizens by teaching them the knowledge, skills and attitude necessary to safely operate and handle firearms.  In doing so, we seek to be the provider of choice for all handgun and personal protection training in the Hernando, Pasco, Citrus and Hillsborough County communities.
Based in Hernando County Florida, we provide basic firearms training that will equip you with the knowledge, skills and attitude necessary to safely and legally handle and operate firearms. We offer NRA courses in Basic Pistol Shooting, Personal Protection In The Home, Personal Protection Outside The Home, as well as a Basic Handgun/Concealed Carry class.  Successful completion of any of the aforementioned live fire courses will provide you with the required documentation necessary to apply for a Florida Concealed Firearm License.   We also offer private one on one instruction to students that need individualized instruction or want a specialized program that meets their particular needs. Private one on one instruction for individuals or small groups allows the instructor to customize their training to the needs of the student. 

In addition to the aforementioned courses, we also offer 'Refuse To Be A Victim' seminars.  Refuse To Be A Victim is a nationally recognized crime prevention seminar, a program of the National Rifle Association, that promotes awareness and prevention of criminal attack.  Topics covered include: mental preparedness, physical security, home security, travel safety, technological security, and much more. 
Whether you are looking to have fun shooting at a gun range, whether you are trying to obtain your concealed firearm license or if you just simply want to obtain the necessary skills and knowledge to effectively protect yourself or your loved ones, we offer the appropriate training to help you reach your goals. Providing a safe and effective way to obtain these skills is a job we take very seriously and we look forward to speaking with you soon!
Courses Taught
CCW, Basic, Intermediate, Advanced, Rifle, Shotgun, NRA Courses, In Home Defense Training, Scenario Based Training, Women's Only Courses, Private Classes (Group / Individual), Virtual Simulation, Seminars / Lectures, Sport Clay / Skeet / Trap, Benchrest
Certifications
NRA Basic Pistol
NRA Basic Rifle
NRA Basic Shotgun
NRA CCW 
NRA Personal Protection Inside The Home
NRA Personal Protection Outside The Home
NRA Chief Range Safety Officer
NRA Refuse To Be A Victim
NRA Home Firearm Safety
Reviews