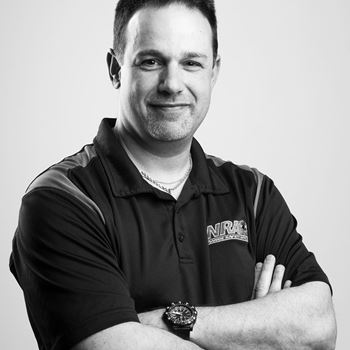 Bravo Alpha Firearms Training
Brian Argutto
BACKGROUND: Civilian, Former Military, Former Law Enforcement, Instructor
6 Years Instructing
PH: 352-442-0735
FAX:
EMAIL: Message Instructor
About Bravo Alpha Firearms Training
My name is Brian Argutto and I am the owner of Bravo Alpha Firearms Training.  A little about me, I am a military retiree with 20 years of service. While a member of the U.S. Air Force , I was awarded the Air Force Small Arms Expert Ribbon. I am also a former law enforcement officer with the federal government. My background in firearms includes training from the military, FLETC (Federal Law Enforcement Training Center), as well as civilian training through the NRA. I am an NRA certified firearms instructor, as well as an NRA certified range safety officer.


Our mission is to facilitate the personal safety and security of all law-abiding citizens by teaching them the knowledge, skills and attitude necessary to safely operate and handle firearms.  In doing so, we seek to be the provider of choice for all handgun and personal protection training in the Hernando, Pasco, Citrus and Hillsborough County communities.

Based in Spring Hill, Florida, we provide basic firearms training that will equip you with the knowledge, skills and attitude necessary to safely and legally handle and operate firearms. We offer classes in a traditional classroom style environment and we also offer personal one on one instruction as well.  We offer NRA courses in Basic Pistol Shooting, Personal Protection In The Home and Personal Protection Outside The Home.  Successful completion of any of our NRA courses will provide you with the required documentation necessary to apply for a Florida concealed firearm license.  In addition to the NRA courses that we offer, we also offer a Handgun Cleaning and Maintenance Workshop.  This workshop is designed specifically for those people who either don't know how or feel uncomfortable field stripping and cleaning/lubricating a semi-automatic handgun.  This workshop also covers how to properly clean/lubricate a revolver as well.
Whether you are looking to have fun shooting at a gun range, whether you are trying to obtain your concealed firearm license or if you just simply want to obtain the necessary skills and knowledge to effectively protect yourself or your loved ones, we offer the appropriate training to help you reach your goals. Providing a safe and effective way to obtain these skills is a job we take very seriously and we look forward to speaking with you soon!
Courses Taught
CCW, Basic, Intermediate, Advanced, NRA Courses, In Home Defense Training, Women's Only Courses, Virtual Simulation
Certifications
NRA Basic Pistol 
NRA Personal Protection Inside The Home
NRA Personal Protection Outside The Home
NRA Range Safety Officer