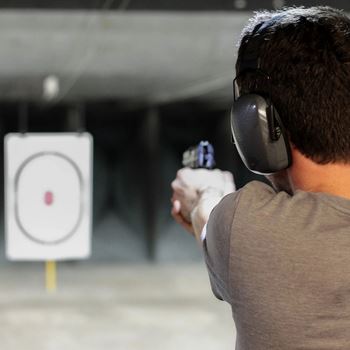 Clear Target
Skip McLean
BACKGROUND: Civilian, Former Military, Instructor
26 Years Instructing
PH: 321 243 8988
About Clear Target
Skip has more than 50 years of firearm experience. Initially trained under the NRA BSA program in 1959 and then in the Navy in 1965 as a landing forces sailor. Member of the NRA in 1988 and became an instructor in 1990. Renewed NRA Training Instructor status in 2020.
Skip has been a member of the NSSA Since 1989 as a muzzle loading competitor having been presented many certificates and awards.
Courses Taught
CCW, Basic, Intermediate, NRA Courses, USCCA Courses, Active Shooter Response Training, In Home Defense Training, Women's Only Courses, Seminars / Lectures, Specialty Other
Certifications
NRA certified instructor
Policies
Cancellation Policy
Must cancel 3 days before scheduled class.
Reschedule Policy
May reschedule for any future class provided there is room.
Refund Policy
reschedule only
Other Policy
All attendees must have ear and eye protection. If you we are glasses they will provide eye protection.
Waiver
all attendees must sign a hold harmless waiver.
Reviews