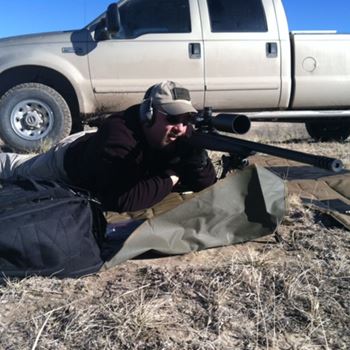 ICS of Colorado, LLC
Grant Linhart
BACKGROUND: Civilian, Law Enforcement, Former Law Enforcement, Instructor, First Responder (Fire / EMS)
13 Years Instructing
PH: 303 797 6789
FAX: 720 222 2056
Available Courses
Next Class
Course
Type
Difficulty

No Upcoming Classes


Contact Instructor
Civilian Tactical Readiness
Are you and your family ready to survive…
Intermediate, Advanced, Active Shooter Response Training, In Home Defense Training, Scenario Based Training (Simunitions, Man Marking Cartridge), Tactical Casualty Care (TCCC / TECC)

Intermediate
About ICS of Colorado, LLC
Grant Linhart was first an avid firearms student seeking out training around the U.S. from 1999-2007.  In 2007, while in law enforcement, Grant later became a member of his law enforcement agency's Firearms Training Unit, among other duties.  Since that time to present, Grant has taught real world firearms classes for all skills levels from beginner to advanced, civilian to law enforcement, including CCW with active participation (shooting), defensive pistol, rifle, patrol rifle, and defensive shotgun courses.  After leaving law enforcement, Grant and his team at ICS, with a combined 30 years plus of shooting experience, continue to train students from all walks of life all year round at a private out door range that is about an hour travel time from Denver or Colorado Springs. 

Additionally, the ICS team teaches and train's rifle marksmanship and tactics to a Non-Governmental Organization around the world in places like Greenland, Germany, Norway, and in the U.S; in Colorado, New Hampshire, and Alaska.  Grant and the ICS team also instruct and train a security contractor's company personnel in support of their contract with the US Government's mission, in defensive pistol and defensive shotgun, along with strategy and tactics. 

Private and custom built lessons in any shooting platform combination and or confirguration are also taught and available upon request.  Corporate, team building lessons are also taught and available upon request.  Please call the office for further details at 303-797-6789.
Courses Taught
CCW, Basic, Intermediate, Advanced, Rifle, Shotgun, NRA Courses, Active Shooter Response Training, In Home Defense Training, Scenario Based Training, Scenario Based Training (Simunitions, Man Marking Cartridge), Women's Only Courses, LEO / MIL / SEC Courses, Seminars / Lectures
Certifications
Current lead firearms instructor for ICS of Colorado
NRA Certified Instructor
Range Safety Officer
Glock Certified Instructor
Former Dept. Firearms Instructor (Range Staff Cadre)
CA POST Certified Instructor
Glock Armorer
Colt AR-15 Armorer
Former Field Training Officer
Former Bomb Squad Search Team Member (TSU)
Former Terrorism Liaison Officer (Intermediate)
Former EMT and CPR Certified
Policies
Cancellation Policy
All cancellations made prior to class date will result in forfeiting the mandatory deposit fee (25% of total course costs). Full tuition payment is due 48 hours before class begins, unless other arrangements are made prior. Cancellation, within 24 hours of class, will result in forfeiture of payment and issuance of a makeup "raincheck" class voucher. ICS will make reasonable efforts to reschedule classes canceled by forfeiting students.
Reschedule Policy
See cancellation policy
Refund Policy
See cancellation policy