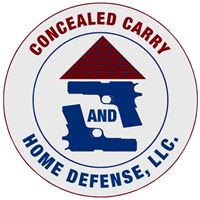 Defensive Handgun Fundamentals
Duration: 8 hours on the range
Fee: $220.00
Type(s): Intermediate, USCCA Courses
Instructor: Concealed Carry and Home Defense, LLC - Sam Platia View Bio
Description
The skills you will learn in this course will make a major difference and increase your odds of prevailing if you are ever faced with defending yourself in a critical situation. This course brings the mindset and physical training into line with the ways the human body reacts to stress, danger and violence.
Requirements
modern handgun and 400 rounds of ammo (see website for additional items)
Expectations and Outcomes
Will receive a certificate of completion 
Upcoming Classes
There are no upcoming classes scheduled for this course.