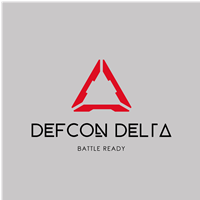 Sigur Class
An opportunity to learn and think under stressful scenario's and much more.
Duration: 16 hrs ,2 day class
Fee: $325.00
Type(s): Advanced, Active Shooter Response Training, In Home Defense Training, Other, Rifle, Scenario Based Training
Instructor: Defcon Delta Tactical LLC - Nile Wilson View Bio
Description
This course is designed and based off of real life scenarios that have happened to the staff and abroad.
Home defense tactics with simunition.
Learn "Stop the Bleed" Tour
Advanced Defense pistol tactics
Vehicle Tactics-the do's and don't
The plus 1 factor
Carbine transition (opitional)
Documentation Requirements
Form of Picture ID
Long sleeve shirt and long pants
Thin gloves (opitional)
Ball cap (opitional)
Good shoes for moving on uneven ground
Requirements
Pistol that is your EDC (every day carry)
500 rounds of ammo
300 rounds of carbine ammo (opitional)
Topics Covered
A broad spectrum of tactics in defense and much much more.
Come ready to work, this is the stage we ramp up the skill set and put the facts and science behind what we do.
Come with a willingness to help others as well as to participate in every drill, scenrio placed in front of you.
There is nothing we will ask each student to do that we as Instructors won't do first and demonstrate.
saftey is #1 here.
Tourniquet application and stop the bleed basic.
Tourniquet included.
Expectations and Outcomes
Well earned Sigur Certificate
Upcoming Classes
There are no upcoming classes scheduled for this course.