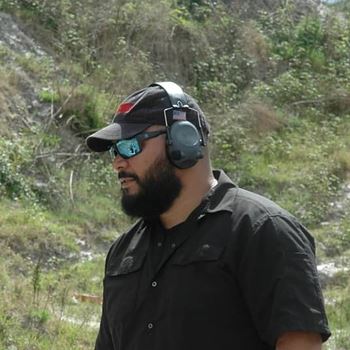 Defensive Marksmanship Instructor Group (DMIG)
Israel Matos
10 Years Instructing
Email: Dmigquestions@Gmail.com
Background: Civilian, Military, Former Military, Law Enforcement, Former Law Enforcement, Instructor, Gov't Employee / Contractor
About Defensive Marksmanship Instructor Group (DMIG)
We are a group of Firearms instructors with different backgrounds. We come from different branches of the military and law enforcement communities From SF to SWAT with a combined experience of 20 plus years. We believe training no matter how advanced should be simple, effective and geared towards the situations you will most likely encounter.
CCW, Basic, Intermediate, Advanced, Rifle, Shotgun, Long Range Precision, Active Shooter Response Training, In Home Defense Training, Scenario Based Training, Scenario Based Training (Simunitions, Man Marking Cartridge), Women's Only Courses, Instructor Training Courses, Instructor Coach Training Courses, LEO / MIL / SEC Courses, Virtual Simulation, Seminars / Lectures, Tactical Casualty Care (TCCC / TECC), Other
Certifications
NRA Tactical Law Enforcement Instructor course
NRA Pistol Instructor
NRA Personal Protection in the Home Instructor
Primary and Combat Marksmanship Coach (0931)
Primary and Combat Marksmanship Trainer (0933)
Marine Corps Foreign Weapons Instructor Course (November 2009)
Combat Marksmanship Presentation course
Foreign Weapons Instructor Course (FWIC)
Marine Corps Martial Arts Brown Belt (August 2010)
Policies
Cancellation Policy
All cancelations made prior to class date will result in forfeiting the mandatory deposit fee (25% of total course costs). Full tuition payment is due 24 hours before class commencement. Cancelation within 24 hours of class will result is forfeiture of payment and issuance of a makeup "raincheck" class voucher. DMIG will make reasonable efforts to reschedule classes in the case of emergencies which prevent students from attending.
Reschedule Policy
See above.
Refund Policy
See above.
Courses
CCW
Basic
Intermediate
Advanced
Rifle
In Home Defense Training
Scenario Based Training
Scenario Based Training (Simunitions, Man Marking Cartridge)
Tactical Casualty Care (TCCC / TECC)
Other