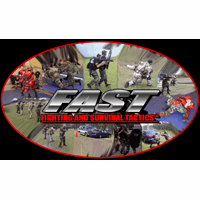 Vehicle Fighter
Duration: 8 hours
Fee: $225.00
Type(s): Advanced, Intermediate, Scenario Based Training
Instructor: Adler & Associates International - Russ Adler View Bio
Description
We spend a large portion of our time in vehicles yet most folks rarely train in vehicle survival tactics. The course begins with combative scenarios within the vehicle, dry-fire drills and egress tactics and techniques. After a mid-course meal break, live-fire scenarios with windshield shooting, transitioning to long gun with combinations of empty-hand combatives and live-fire drills on reactive targets complete this 8 to 10 hour course.
Documentation Requirements
If you use the MIL/LEO discount during checkout, you must provide a DD214 or LEO ID via email in order for the discount to be accepted.
The instructor requires a copy of your CCW permit once you register.
Requirements
~Eye and Ear Pro 
~300 rounds of ammunition (for either one weapon system or any combination / variation between long gun or handgun) 
~Properly functioning Handgun with solid, functional primary side holster 
~Long gun (carbine or shotgun [optional]) with sling plus functional pouches for extra ammunition 
~Inclement weather gear and hydration container 
~Any related equipment that one might plan to employ in any of the listed scenarios
Topics Covered
Vehicle as cover
Vehicle as a bullet magnet
Ingress and Egress
Shooting through windshields
Shooting through vehicle pillars with various calibers
Movement and communication
Transitioning from pistol to long gun
Equipment considerations
Upcoming Classes
There are no upcoming classes scheduled for this course.