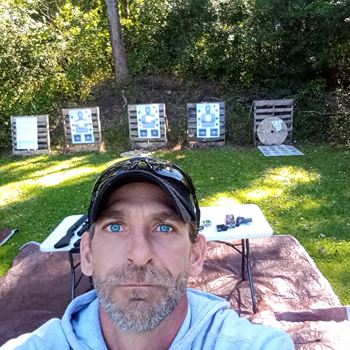 Fingerlakes Firearms Training
Matthew Foro
BACKGROUND: Civilian, Instructor, First Responder (Fire / EMS)
1 Year Instructing
PH: 315 226 2749
About Fingerlakes Firearms Training
Founder and Owner Fingerlakes Firearms Training
1st Responder for 27yrs
TECC Certified 
Past NYS EMT-D
Worked Security for NASCAR and 2 other big Companies
CCW, Basic, Intermediate, Advanced, Rifle, Shotgun, USCCA Courses, In Home Defense Training, Virtual Simulation
Other Instructor - Jay Frind - Founder and Owner Practical Armed Civilian Training Company (P.A.C. Training Company)
Courses Taught
CCW, Basic, Intermediate, Advanced, USCCA Courses, In Home Defense Training, Church / Business - Safety / Security, Scenario Based Training, Private Classes (Group / Individual), Virtual Simulation, Seminars / Lectures, Stop the Bleed, F.A.S.T. (First Aid for Severe Trauma), Specialty Other
Certifications
USCCA Concealed Carry and Home Defense
Stop the Bleed
First Aid for Severe Trauma
Modern Gun School Advance Gunsmith
Policies
Cancellation Policy
At least a 48 hour notice is needed for canelation of classes with more advance notice appreciated to account for time and materials needed for preperation for each class. 

Clothing:
          Closed-toed shoes(sneakers or boots-NO SANDLES), long pants, well fitted shirts and a good attitude are required on the range. Dress for the weather.
          Eye protection and ear protection are required. Electronic ear protection is preferred so instruction can be heard while still protecting you.

          Make sure you bring enough water and something to snack on/lunch, as that will not be provided.

          Anyone appearing to be under the influence of drugs or alcohol will be immediately removed from the class and asked to leave the premises. 
Reschedule Policy
Timely advance notice will be given in the unlikely event that a class is cancelled or needs to be rescheduled.

We will work with students to find a mutually agreeable time to hold a rescheduled class.
Refund Policy
Refunds will only be given in the case of extenuating circumstances (e.g. severe illness/injury to the student or sever illness/injury/death of an immediate family member).

We will work with you to reschedule a class in a time frame that works for you if necessary
Other Policy
NO LIVE AMMO OR FIREARMS PERMITTED IN CLASS

ALL FIREARMS ARE TO BE SECURED PRIOR TO CLASS
Reviews