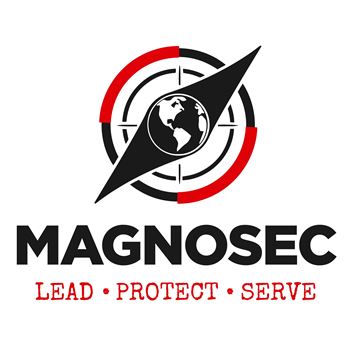 MagnoSec, Corp.
MagnoSec Training Center
BACKGROUND: Former Law Enforcement, Instructor, Gov't Employee / Contractor
20 Years Instructing
PH: 407 747 2070
About MagnoSec, Corp.
MagnoSec helps you to be prepared and certified, while you learn and improve your skills and personal confidence. 

Courses Taught
CCW, Basic, Intermediate, Advanced, Rifle, Shotgun, NRA Courses, Active Shooter Response Training, In Home Defense Training, Scenario Based Training, Women's Only Courses, LEO / MIL / SEC Courses, Security Training & Certification, Specialty Other
Class Instructors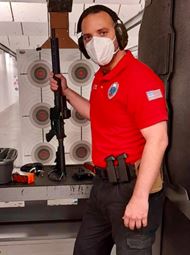 Lemuel Rivera
25 Years Experience in Law Enforcement, National & International Security. Security Officer Instructor, Weapons Instructor, & Bodyguard Operative & Instructor. Come and learn from one of the best!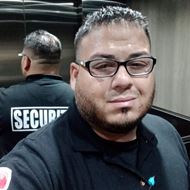 Ray Ortiz
Over 10 years experience as Instructor, specialized in First Aid / CPR / AED for Infants, Children & Adults, and Security Officer Training.
Certifications
DI License - Florida Unarmed Security Officer Instructor
K License - Florida Armed Security Officer Instructor
NRA Law Enforcement Firearms Instructor
NRA Civilian Firearms Instructor
Baton, Flashlight, Handcuff Instructor 
Bodyguard & Executive Protection (EP) Instructor
Red Cross First Aid / CPR / AED Instructor
SWAT Basic & Advance Certified
Close Protection Specialist Certified by the United Nations.
High-Threat Bodyguard Certified
Policies
Cancellation Policy
All sales are final. Please don't sign-up if you feel you may need to cancel.
Someone else will take the spot.
Reschedule Policy
There will be a $25.00 rescheduling, but you must contact us before the start of the class, not the day after, and not three 3 hours before it starts. Someone else could take your spot.
Refund Policy
All sales are final. Please don't sign-up if you feel you may need to cancel.
Other Policy
If MagnoSec cancels a course, you will get a 100% refund.
Waiver
WAIVER
 In consideration of being allowed to participate in training or other events provided by MagnoSec Training Center, I hereby understand and agree to this release of liability, waiver of legal rights, and assumption of risk and to the terms hereof as follows:
All information supplied will be kept strictly confidential, will not be distributed or made available to others for any purpose, and is for the sole use of MagnoSec Training Center, MagnoSec, Corp.
I fully understand that this training / event is inherently dangerous to myself and others. I fully understand that the training I will be participating in could possibly be dangerous to myself and others. I will not hold MagnoSec, Corp., any instructor, or any training facility liable for any property damage, injury or death caused by myself or another.
During training / events I will not be under the influence of any drug or medication, legal or illegal that will impair my judgment or ability to safely participate in the activities. I also have no physical or psychological illnesses that would prevent me from safely participating in the training / event activities.
I fully understand and comply with the law that in accordance with Florida Statute 790.23, it is unlawful for any person to own or to have in his or her care, custody, possession, or control, any firearm, ammunition, or electric weapon or device, or to carry a concealed weapon, including a tear gas gun or chemical weapon or device, if that person has been convicted of a felony in the courts of this state. If convicted of actual possession of a firearm by a convicted felon, a judge is required to impose a minimum mandatory sentence of three years in prison and can also impose any combination of the following penalties: Up to fifteen years in prison, up to fifteen years in probation, and up to $10,000 in fine. 
I acknowledge that the use of firearms could result in injury to participants, including the potential for permanent paralysis and death. I understand and acknowledge that using firearms is an activity that has inherent dangers that no amount of care, caution, instruction or expertise can eliminate, and I EXPRESSLY AND VOLUNTARILY ASSUME ALL RISK OF DEATH OR PERSONAL INJURY SUSTAINED WHILE PARTICIPATING IN SHOOTING ACTIVITIES WHETHER OR NOT CAUSED BY THE NEGLIGENCE OF THE RELEASED PARTIES.
I take full responsibility for, RELEASE, AND HOLD HARMLESS MagnoSec, Corp. their owners, employees, instructors, and any training facility from any and all liability, claims, demands or causes of action that I may hereafter have for injuries or damages arising out of my participation in all training activities included, but not limited to, losses CAUSED BY THE NEGLIGENCE OF THE RELEASED PARTIES.
I further agree that I WILL NOT SUE OR MAKE CLAIM against the released parties for damages or other losses sustained as a result of any injury, or death, sustained from my participation in training activities. I also agree to INDEMNIFY AND HOLD THE RELEASED PARTIES HARMLESS from all claims, judgments and costs including attorney's fees, incurred in connection with any action brought as a result of participation in training activities.
I hereby expressly recognize that this Release of Liability, Waiver of Legal Rights, and Assumption of Risk is a contract pursuant to which I have released any and all claims against the Released Parties resulting from any injury, or death, sustained from participation in training activities, including any claims for negligence of the Released Parties.
I further represent that I am at least 18 years of age, I waive and release any and all legal rights that may accrue to me as the result of any injury I may suffer while engaging the class, any firearms training, or any other seminar or training.
I HAVE READ THIS RELEASE OF LIABILITY, WAIVER OF LEGAL RIGHTS AND ASSUMPTION OF RISK AND FULLY UNDERSTAND ITS CONTENTS.
Reviews