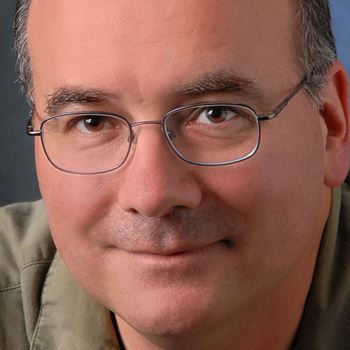 Mark'smanship Firearms Training, LLC
Mark Ehlen
BACKGROUND: Instructor
4 Years Instructing
PH: 612-201-0652
About Mark'smanship Firearms Training, LLC
Thank you in advance for considering allowing me to help you with this potentially life saving training. I grew up in a hunting family with very close ties to Federal Cartridge Corp so firearms and ammo were always around. I learned firearm safety early and have always enjoyed shooting sports. My passion for firearms instruction came out of noticing how many people were purchasing them for personal or home protection and then finding out how little they knew about safety, proper handling, and especially the legal responsibilities of firearms use for self-defense.
It's no surprise that so many people today are choosing to be their own first responders – choosing to accept the responsibility for the protection of themselves and their families. There are threats to our safety from both within and without our country that were essentially unheard of not that many years ago. The violent riots and anarchy (thankfully short lived and localized) that we've witnessed in some of our nation's major cities in recent years are good examples. I would, like you I suspect, much prefer that police officers are able to come to my rescue in time. I have the highest respect for them and the job they have chosen to do but they can't be everywhere all the time. Violent attacks are often over in just seconds to perhaps a few minutes. How much damage, injury and pain can an evil person cause in just the five to ten minutes it may take the police to arrive?
Now I am not one that promotes fear of any kind or on any level. Fear causes people to act irrationally and that is always dangerous. Wisdom and preparation however are always beneficial. It's too late to buy water and flashlight batteries an hour before the storm hits.  I began this journey myself some years ago not out of fear of some immanent threat but because I knew it would take time to learn what I needed to be ready.
Taking this class is a very good first step but it should be just that, the first step. Please let me encourage you to make getting additional training as much of a priorty as you can. Shooting time at a range and advanced training classes should be high on the list but there is also a great deal of virtual training available via DVDs, online videos, blogs, printed magazines and e-mail articles. The USCCA website is a good place to start. Constantly practice your situational awareness skills. Avoiding a fight is always much better than winning one. Please continue to learn about self-defense law. I know that won't come naturally for most but God forbid that if you are ever forced to defend yourself and/or a loved one with your firearm, you must know how the legal system will take as long as it wants to second guess and analyze what you had just seconds to respond to.
Courses Taught
CCW, Basic, USCCA Courses, In Home Defense Training
Policies
Cancellation Policy
Because a seat is being held for you, cancellations less than 72 hours before the class are non-refundable unless I can fill the seat with another. You may send a substitute.
Reschedule Policy
I'm happy to reschedule for another class. Please give me at least 48 hours notice.