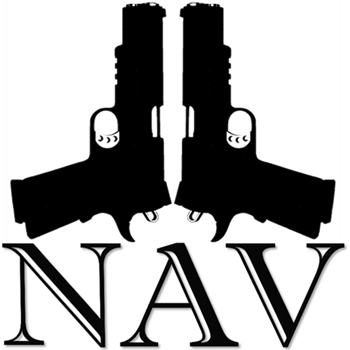 Not A Victim Training
Susan Hutchcraft
BACKGROUND: Civilian, Law Enforcement, Former Law Enforcement, Instructor, First Responder (Fire / EMS)
5 Years Instructing
PH: 913-908-6739
About Not A Victim Training
Susan Hutchcraft
Firearms & Personal Safety Instructor
Susan Hutchcraft has been a sworn Law Enforcement Officer in Kansas for over 16 years during which time she also spent 8 years working as a Firefighter & Emergency Medical Responder in both Public Safety Officer and Volunteer positions.
During her career she specialized in the Investigation of Domestic Violence, Sexual Assault, Crimes against Children and spent several years working in the schools as a NASRO Advanced School Resource Officer.
Susan founded Not A Victim Firearms Training in early 2016 and began training civilians in Firearms & Personal Safety. The company quickly grew to include work with several National Organizations and she has quickly become one of the Nation's Leading Female Firearms Instructors.
Courses Taught
CCW, Basic, Intermediate, Advanced, Rifle, Shotgun, NRA Courses, USCCA Courses, Active Shooter Response Training, In Home Defense Training, Scenario Based Training, Scenario Based Training (Simunitions, Man Marking Cartridge), Women's Only Courses, Instructor Training Courses, Instructor Coach Training Courses, LEO / MIL / SEC Courses, Virtual Simulation, Seminars / Lectures, Tactical Casualty Care (TCCC / TECC), Security Training & Certification, Other
Certifications
Professional Certifications Include: 
Sworn Kansas Law Enforcement Officer

National Firefighter I Certification

Hazardous Materials Awareness & Operations Certification

National Emergency Medical Responder 

USCCA Outside Sales Manager

NRA School Shield Program Instructor

2A Women National Spokesperson & Kansas State Director

NRA Law Enforcement Firearms Instructor

National Law Enforcement Firearms Instructors Association (NLEFIA)

Advanced Handgun & Rifle Instructor

NRA Instructor & Training Counselor 

Handgun, Shotgun & Rifle

Home Safety

Refuse To Be A Victim

Marksmanship Simulator Training

Women on Target

Personal Protection Inside the Home

Hunter Education

Chief Range Safety Officer

USCCA Instructor & Training Counselor

Concealed Carry & Home Defense Fundamentals

Emergency First Aid Fundamentals

Countering the Mass Shooter Threat

Women's Handgun Fundamentals

USCCA Defensive Shooting Fundamentals 1 & 2 

Kansas & Missouri Concealed Carry Instructor

Kansas Hunter Education Instructor

US Gun Class Kansas & Missouri Instructor

The Well-Armed Woman Instructor & Kansas State Leader

ALICE Training Institute Instructor

ALERRT Civilian Response to Active Shooter Events Instructor

ASHI & Medic First Aid Instructor & Training Center

American Heart Association BLS Instructor

ECSI BLS & Wilderness First Aid Instructor

TECC Instructor (Tactical Emergency Casualty Care)

Stop The Bleed Instructor

Law of Self Defense Instructor Program Graduate

Law of Self Defense- Self Defense Insurance Explained

Law of Self Defense Level 1- Kansas & Missouri

FEMA Crisis & Emergency Management Training

FEMA Civilian Preparedness Training

FEMA Crisis Management for School Emergencies

National Incident Management System Training (NIMS)

Sexual Assault Response Team Training (SANE/SART)

Missing & Abducted Children Training (NCMEC)

IED & Suicide Bomber Training (EMRTC)

Crime Prevention Through Environmental Design Certification (CPTED)

Front Sight Defensive Handgun Graduate