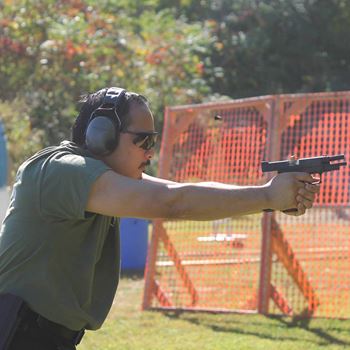 Personal Safety Solutions
Ed Bella
BACKGROUND: Civilian, Instructor
18 Years Instructing
PH: 724 431 7195
Available Courses
Next Class
Course
Type
Difficulty

No Upcoming Classes


Contact Instructor
Concealed Carry / Defensive Pistol Level 1
Learn the fundamentals of Concealed Carr…
Basic, Intermediate, Advanced, CCW, NRA Courses, USCCA Courses, USA Carry Courses, Scenario Based Training, Women's Only Courses, Specialty Other

Basic

No Upcoming Classes


Contact Instructor
USCCA Basic Pistol Class
Learn/ enhance the fundamentals of shoot…
Basic, Intermediate, CCW, NRA Courses, USCCA Courses, USA Carry Courses, Women's Only Courses, Specialty Other

Basic
About Personal Safety Solutions
Ed Bella is a multi-disciplined certified NRA instructor, a NRA range safety officer, USCCA Certified Instructor and a NROI certified USPSA range officer. He has been a practical competition shooter for over 20 years. He is also a Match Director for local practical pistol, steel challenge and multi-gun competitions.

We offer classes monthly.  If you don't see a class scheduled, contact us.
Courses Taught
CCW, Basic, Intermediate, Advanced, Rifle, NRA Courses, USCCA Courses, In Home Defense Training, Women's Only Courses, Virtual Simulation, Seminars / Lectures, Specialty Other
Certifications
USCCA Concealed Carry
USCCA Basic Handgun
USCCA Home Defense
NRA Basic Pistol
NRA Defensive Pistol
NRA Home Firearm Safety
NRA Personal Protection in the Home
NRA Personal Protection Outside the Home
NRA Basic Rifle
NRA Basic Shotgun
NRA Muzzleloading Rifle
NRA Muzzleloading Shotgun
NRA Range Safety Officer
NROI Range Officer
LASR Affiliate Instructor
AHA First Aid / CPR / Stop the Bleed Certified
Policies
Cancellation Policy
You must cancel 48 hours before the class in order to receive a refund.  Cancellations within 48 hours of the class, will be charged 50% of the class fee.
Reschedule Policy
We understand emergencies and unavoidable obligations can occur.  You can reschedule at anytime as long as you provide notification before the class.
Refund Policy
Full refunds are available up to 48 hours before the class.  After this time, 50% of the class fee is refundable.  You are also able to reschedule the class and 100% of the fees paid will be applied to the rescheduled class.