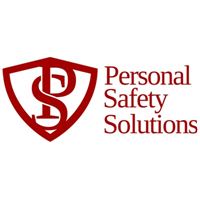 Concealed Carry / Defensive Pistol Level 1
Learn the fundamentals of Concealed Carrying
Duration: 6
Fee: $135.00
Type(s): Advanced, Basic, Intermediate, CCW, NRA Courses, Other, Scenario Based Training, USA Carry Courses, USCCA Courses
Instructor: Personal Safety Solutions - Ed Bella View Bio
Description
This course is for those who are looking to learn more about concealed carrying and to learn the techniques needed to develop and understand a defensive mindset. This course will give you the fundamentals, knowledge, skills, and attitude needed to carry and use a concealed pistol ethically, responsibly, and with confidence. This is not a Basic Pistol class.
Starts: 8:30 am. Length 6 hours
Course fee: $125.

Location: Castlewood Rod & Gun club
2964 Shaffer Road, New Castle, PA 16107 (use Ellwood City on GPS)
Class size limited to max of 6 students
Documentation Requirements
You must be able to legally able to possess and use firearms.
Requirements
Student prerequisites:
*Be comfortable in operating and manipulating their firearm safely.
*Be proficient in hitting a target anywhere center of mass (not bullseye) from 3-10 yards.
*A strong side hip holster
*At least 2 magazine/speed loader and pouch
*Quality belt (designed to carry a firearm strongly recommended)
*At least 250 rounds of ammunition
*Clothing for concealed carry- jacket or button down shirt as cover garment cover garment
Topics Covered
Course will cover:
*The importance of carrying and using a pistol responsibly and ethically for personal protection
*Basic principles of concealment
*Presenting a pistol – reholster
*Mental awareness
*Mental Preparation to develop a defensive mindset for carrying and using a pistol for personal protection
*Flash sight picture
*Reload under stress
*Clear common stoppages – immediate action drills
*Present a pistol from concealment and reholster
*Cover and concealment
*Present a pistol from concealment and shoot targets at varying distances
*Move off the line of attack and shoot
Expectations and Outcomes
Personal Safety Solutions completion certificate
Upcoming Classes
There are no upcoming classes scheduled for this course.