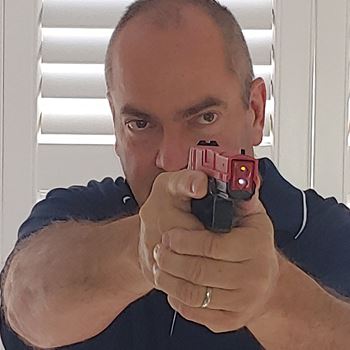 Real World Firearms & Self-Defense Training
William Buchholz
BACKGROUND: Civilian, Former Military, Former Law Enforcement, Instructor, Gov't Employee / Contractor
30 Years Instructing
PH: 716 713 1583
About Real World Firearms & Self-Defense Training
William Buchholz provides Firearms, Self-Defense, Security and Survival instruction to individuals, law enforcement and military personnel. He has over 30 years of military, investigative, and private security experience.  His focus is on teaching real world tactics to help you keep you and your family safe.

Our focus is on real world training. There are no attitudes or boot camp mentality.  All of our courses are packed with fun and practical hands-on training that you can begin using immediately to protect yourself and your loved ones. Learn the skills that very few people know. The skills that could save your life!
Courses Taught
CCW, Basic, Intermediate, Advanced, Shotgun, NRA Courses, Active Shooter Response Training, In Home Defense Training, Scenario Based Training, Women's Only Courses, Virtual Simulation, Seminars / Lectures, Other
Certifications
NRA Certified Pistol
NRA Range Safety Officer
NRA Personal Protection Inside the Home
NRA Personal Protection Outside the Home
NRA Refuse to be a Victim
Defensive Pistol
SIRT Instructor
TSCM Instructor
Policies
Cancellation Policy
If a class is cancelled by us for any reason, a 100% refund will be made.
Reschedule Policy
If a class needs to be rescheduled by us for any reason, you will be given the choice to reschedule the class or you will be given a 100% refund.
Refund Policy
If you are unable to attend a course, your course fee will be refunded or creditied to a future class of your choice.