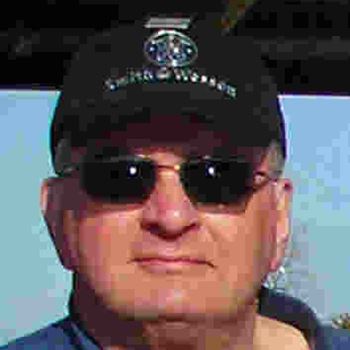 REJ Firearms Training
Robert E Jahn
BACKGROUND: Civilian, Instructor
13 Years Instructing
PH: 520 477 1251
About REJ Firearms Training
I believe I am among the most USCCA experienced trainer in AZ. I've been a USSCCA instructor since Dec 2013 and taught over 25 USCCA student classes. A USCCA Training Counselor since Dec 2015, I have done 7 Instructor classes for dozens of candidates and received excellent reviews. NRA certified in all Pistol courses, including Advanced Defensive Handgun, I've trained over 1,600 folks over 13 years.
The main details of my training are listed below. While I have shot much longer, I became active in competitive shooting and training 15 years ago. I have been an active Certified Instructor for the NRA since 2005. The USCCA Certified me as an Instructor in 2013 and as a Training Counselor in 2015. I have led or co-taught over 100 training classes, primarily in Permit to Carry and trained over 1,600 students. I have also done 7 instructor classes for the USCCA and certified 3 dozen instructors for them.  I've taken multiple classes with Farnam, Ayoob, Ayoob's Chief Instructor David Maglio, and World Champion Robert Vogel.  I've also trained with World Champion Ben Stoeger, Distinguished IDPA Master Mike Seeklander and IDPA Master Jake Gribble.  All the above are current or former police, who together have well over 100 years experience protecting and serving the public.  John, Mike and Jake are also combat tested US Marines. 
Additionally, I co-founded Twin Cities IDPA ( now Twin cities Action Shooting), held every office, including president for 5 years and averaged over 5,000 rounds a year. As an IDPA Certified Safety Officer, I worked and shot at hundreds of matches.

Specific training details are at Robert E Jahn's Training



Courses Taught
CCW, Basic, Intermediate, NRA Courses, USCCA Courses, Instructor Training Courses
Certifications
My training efforts are currently focused on training experienced gun folks as United States Concealed Carry Association ( USCCA) Certified Instructors.   I have been certified as an instructor by them since 2013, the second instructor class they held.  I was in their first USCCA Certified Training Counselor class and have personally trained and certified dozens of instructors.

NRA Certified since 2005, I hold current certification in all their Pistol Instruction classes, Basic Pistol, Personal Protection in the Home, and Personal Protection Outside the Home. I am also part of the less than .5% of NRA instructors nationwide qualified to teach their Advanced Pistol Class.  I am also an NRA Chief Range Safety Officer and have certified over 50 Range Safety Officers.
Also certified to teach NRA Basic Rifle, Shotgun and the Refuse to be a Victim class.  

I am very proud to be certified as a Staff Instructor for John Farnam and Massad Ayoob and a Master Instructor by the International Association of Law Enforcement Firearms Instructors ( IALEFI).
Policies
Refund Policy
We recognize that personal and family situations do arise. We will review these unique situations on a case by case basis, but generally there are no cash refunds. For instructor classes a non-refundable deposit of $97 reserves your place in the class. Payment is full is due at least 30 days prior to the class. 
You may postpone an instructor class up to 45 days in advance at no additional penalty. Postpone the class than 45 days in advance is a $50 penalty, on top of the $97 non-refundable deposit. Less than 30 days is an additional $100 penalty, as a general rule.  Exceptions for penalty charges will only be made for good cause, at our sole discretion. 
Other classes require less planning and up front expenses. There is is a $50 charge for those that are not canceled at least 2 weeks prior to the class starts.