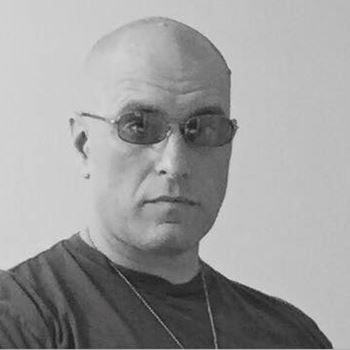 Defensive Warfighter Strategies, LLC
Sean Mariucci
BACKGROUND: Civilian, Former Military, Instructor, Gov't Employee / Contractor
6 Years Instructing
Available Courses
Next Class
Course
Type
Difficulty

No Upcoming Classes


Contact Instructor
Couples Cohesive Development
Keeping 2 guns in the fight at all times
Basic, Intermediate, In Home Defense Training, Scenario Based Training (Simunitions, Man Marking Cartridge)

Basic

No Upcoming Classes


Contact Instructor
Manipulation | Marksmanship: 4 Hour Clinic

Intermediate

Intermediate

No Upcoming Classes


Contact Instructor
UTM Pistol: Low Light Clinic
Dominate the Darkness
In Home Defense Training, Specialty Other, Scenario Based Training (Simunitions, Man Marking Cartridge)

N/A

No Upcoming Classes


Contact Instructor
UTM Pistol: Structure Engagement
Working in a movement restricted environ…
Intermediate, In Home Defense Training, Scenario Based Training (Simunitions, Man Marking Cartridge)

Intermediate

No Upcoming Classes


Contact Instructor
UTM Pistol: Urban Threat Manipulation
Developing skills around your lifestyle…
Basic, Intermediate, Specialty Other, Scenario Based Training (Simunitions, Man Marking Cartridge)

Basic

No Upcoming Classes


Contact Instructor
UTM Pistol: Vehicle Engagement

Basic, Specialty Other, Scenario Based Training (Simunitions, Man Marking Cartridge)

Basic
About Defensive Warfighter Strategies, LLC
About the Company
     DWS LLC is a CvE verified Service Disabled Veteran Owned Small Business that provides programs of instruction in both live fire and opposition based skills development. The mission of DWS is to enhance the functional capabilities & technical proficiency of the Responsible Citizen or Armed Professional through performance based education.  DWS delivers a progressive methodology for adapting to the current threat environment.  

     Located in Bradenton, Florida, our 5,000 sq ft warehouse facility, dubbed the Training Lab, is home to our Force on Force curriculum.  There is a welcome area, 2 open training sections and a 1300 sq ft modular shoot house with a surrounding catwalk.

Check out our Website

About Owner | Course Host  Sean "Mooch" Mariucci
     Sean proudly served 4 years in the US Army Military Police Corps.  During his time in service, he worked as a Patrol Supervisor, Team and Squad leader, crew-served weapons instructor, Battalion Color Guard NCOIC, and Force Protection.  Some of the schools/courses he was able to attend included Long Range Marksmanship, HAZMAT Driver, Afghanistan Law, and Protective Services Training Course.  He completed his first combat tour in Afghanistan '09 -'10.  His units assignment involved continuous operations in the Paktya Province.  Along with being a Team Leader and Designated Marksman on deployment, Sean was also responsible for his platoons ammo inventory and expenditure reports.  The mission tempo included mentoring Afghan National Police in Gardez City, Cordon and Search operations, EOD escort, Battlespace Command PSD, High Value Target apprehension, Humanitarian Aid, and QRF support for 19th Group ( Special Forces ).
Due to combat related injury, he received a Medical Chapter in 2012 with an Honorable Discharge.

     Since then, Sean has been working as an overseas contractor for DoD and DoS assignments.  He is certified under the Worldwide Protective Services program with the State Department, having worked at U.S Embassy-Kabul.  Here in the U.S, Sean works protection details in Florida and across the U.S. He also serves as a security consultant specializing in Risk Assessment - Site Surveys - Protective Intelligence - Training Proposals.

     Sean also works as part of the Adjunt Faculty for HCC-Tampa, was a guest instructor for the 2017 The Well Armed Woman ( TWAW ) Florida State Shoot - Live Fire ShootHouse & previously served on the Board of Directors ( 2017 - 2018 ) for Manatee Gun and Archery Club.


Courses Taught
Basic, Intermediate, Rifle, Shotgun, Active Shooter Response Training, In Home Defense Training, Scenario Based Training (Simunitions, Man Marking Cartridge), Women's Only Courses, LEO / MIL / SEC Courses, Seminars / Lectures, Security Training & Certification, Specialty Other
Certifications
Having attended Executive Security International, he is a honors graduate for the Executive Protection, Corporate Threat Management, and PSD Operations residency courses.  Sean has served as a shooting adjunct for the EP and PSD programs. 
     With 20 courses completed over a 2 year period at the SIG SAUER Academy, he is Master Certified for Pistol, Patrol Rifle & Shotgun with other ratings including Active Shooter Response, Shoothouse, & Low Light.   At the main training facility for ACADEMI, he has completed 2 months of open enrollment.
     Other attended locations / instructors include: Tier 1 Group, The Range Complex, O'Gara Group, Viking Tactics, Green Ops, Ultimate Training Munitions & Graham Combat.

NRA Instructor: Pistol - Rifle - Chief Range Safety Officer  |  USCCA Instructor  | Florida D - G - DI License



Policies
Cancellation Policy
Courses must be paid in full to secure a spot in class. Registration form & supporting documentation must be submitted to complete enrollment.

You can cancel enrollment anytime minus 50% the total course cost.
Reschedule Policy
One time option of re-booking a class to another date depending on availability.
Refund Policy
Refunds/Re-booking are not given if you are a No-Show to class.

If DWS cancels a course for any reason, you will receive a full refund or option of booking to another course date.