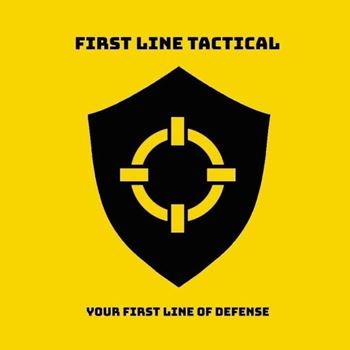 First Line Tactical LLC
Nate Swierkosz
BACKGROUND: Civilian, Former Military, Law Enforcement, Instructor, First Responder (Fire / EMS), Gov't Employee / Contractor
1 Year Instructing
PH: 412 294 8807
Available Courses
Next Class
Course
Type
Difficulty

No Upcoming Classes


Contact Instructor
Carbine 101
An introduction course into the Carbine…
Basic, Intermediate, Rifle, Other

Basic

No Upcoming Classes


Contact Instructor
Gun Cleaning 101
A great opportunity to learn how to clea…
Basic, Intermediate, Advanced, CCW, Rifle, Shotgun, Women's Only Courses, LEO / MIL / SEC Courses, Other, Long Range Precision, Seminars / Lectures

Basic

No Upcoming Classes


Contact Instructor
NRA Refuse to be a Victim
Building a stronger, more aware communit…
Basic, Intermediate, Advanced, NRA Courses, Scenario Based Training, LEO / MIL / SEC Courses, Other, Seminars / Lectures

Basic

No Upcoming Classes


Contact Instructor
Private Range Instruction
An opportunity for shooters to have a 1…
Basic, Intermediate, Advanced, CCW, Rifle, Shotgun, In Home Defense Training, Women's Only Courses, LEO / MIL / SEC Courses, Other, Tactical Casualty Care (TCCC / TECC), Security Training & Certification

Basic

No Upcoming Classes


Contact Instructor
USCCA Basic Handgun & Home Defense
A great training opportunity for the new…
Basic, USCCA Courses, In Home Defense Training, Other

Basic

No Upcoming Classes


Contact Instructor
USCCA Concealed Carry
A great course for the every day conceal…
Basic, Intermediate, Advanced, CCW, USCCA Courses, Other, Seminars / Lectures

Basic

No Upcoming Classes


Contact Instructor
USCCA Home Defense & Concealed Carry 2-Day
A blended 2-Day course that covers Basic…
Basic, Intermediate, Advanced, CCW, Rifle, Shotgun, USCCA Courses, In Home Defense Training, Scenario Based Training, LEO / MIL / SEC Courses, Seminars / Lectures

Basic
About First Line Tactical LLC
First Line Tactical LLC

"Your First Line of Defense"
Thanks for checking out First Line Tactical LLC! We are a Pittsburgh based Firearms instruction group, comprised of some of the most knowledgeable instructors in the industry. Our instructors and staff are made up of all current/former, Military/Law Enforcement backgrounds or have other related experience. Totaling over 40 years instructing experience amongst all cadre!

We at First Line Tactical want to bring practical training to everyday people, that also want confidence when protecting themselves with a Firearm.
About Nate Swierkosz


"Hello, name is Nate Swierkosz and I am the owner of First Line Tactical LLC. I started my career in the Army in November of 2012, serving 6 years in an Infantry unit until November 2018. In 2017 I attended the Beaver County Police Academy, graduating in 2018 with my Pennsylvania Act 120 (Municipal Police Certification). During my service with the Army I qualified on, serviced, and conducted troop movements and training missions using various weapons systems, and methodology. Given the experience I gained while serving in the Army, it fit to also pursue Law Enforcement. I am currently and actively employed with the Ambridge Borough Police Department as a Patrolman, and Bridgewater Borough as a Patrolman. I am currently the Firearms Instructor conducting Police Yearly Qualifications, and in department training at Bridgewater Police Department.

During my time as a Law Enforcement Officer I have worked generally in higher call volume areas, gaining useful experience in de escalation and avoidance techniques relating to crime prevention, practical medical response, dynamic use of force incident response, and various other useful skills pertaining to firearms safety and practical use. I have used the network of friends and co-workers I have met over the years and created First Line Tactical. I saw a need for compassionate, and battle tested instructors. We know it works, because we do it everyday. Come train with us, and join us on our journey!"
About First Line Tactical

Our instructors are all knowledgeable, competent, and friendly. Ensuring the most quality of instruction in the Western side of the state.

Most of our instructors are still current Law Enforcement, and or Military service members. This gives us access to the most up to date legal information, and training assets in regards to firearms.

We work with shooters of all backgrounds. We have instructors who have backgrounds in more advanced Military and Law Enforcement Units, all the way down to Ma' and Pa' shooters, who have been around firearms just about their whole lives. (Trust me those are the best!)

If at the end of the class you still don't feel comfortable, don't worry. Pull an instructor to the side and we will surely accomodate any concern or issue you are having. We are here to develop confident civilian firearms owners.
Courses Taught
CCW, Basic, Intermediate, Advanced, Rifle, Shotgun, NRA Courses, USCCA Courses, USA Carry Courses, Active Shooter Response Training, In Home Defense Training, Scenario Based Training, Scenario Based Training (Simunitions, Man Marking Cartridge), Women's Only Courses, LEO / MIL / SEC Courses, Seminars / Lectures, Tactical Casualty Care (TCCC / TECC), Security Training & Certification
Class Instructors Billy Anskate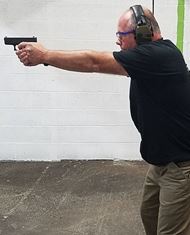 Joe Breze
Joe served 30 years in the Marine Corps retiring as a Sergeant Major. He served with Recon and Force Recon units which lasted over 16 years. During his time with Force Recon, Joe trained in Close Quarter Battle (CQB) receiving training in handgun, long-gun, dynamic entry. He has done several deployments thru out his career that included Desert Shield, Desert Storm, Somalia and Iraq Freedom. During conflicts Joe demonstrated defensive tactics that he adapted to the civilian defense carry. Since J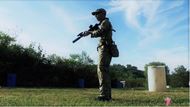 Jonathan Nguyen
Jon spent 8 years in the Marine Corps, obtaining the rank of Captain. Jon is an active full time law enforcement officer with the Bridgewater Police Department, and actively participates in competition shooting. Jon also has experience working on a LE SWAT Team, conducting various missions, requiring skill sets applicable to the courses we teach.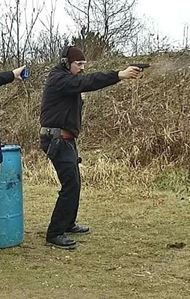 Matthew Venasco
Matthew is actively employed as a law enforcement officer. Matthew has worked for various agencies and currently holds the title of Detective. Has completed numerous NRA law enforcement instructor schools and is a certified MPOETC instructor. Vast knowledge of operating various firearm platforms and is a certified Glock armorer. Developed and hosted numerous law enforcement firearm training courses that include a variety of skill levels of the participants.
Certifications
Nate Swiérkosz - Instructor / Owner
Certifications:
-Pennsylvania Act 120 - Municipal Police Officer
-NRA Certified Rifle Instructor
-NRA Refuse to Be a Victim Instructor
-Army Combat Life Saver
-Red Cross First Aid & CPR
-Sabre LE OC Instructor
-USCCA Concealed Carry and Home Defense Fundamentals Instructor
-Certified Glock Armorer
-NRA Basic Pistol Instructor
-Pennsylvania State Police Municipal Patrol Rifle Instructor
-Pennsylvania State Police Municipal Police Firearms Instructor (Pistol & Shotgun)
Policies
Cancellation Policy
NO Cancelations , Reschedule Only *See Reschedule Policy*
Reschedule Policy
Rescheduling avaliable at any time, preferably notified within 1 week of class start date. (No Refund , only Credit towards future class) *CREDIT VALID FOR 1 CALENDAR YEAR * CREDIT CAN BE TRANSFERED 1 TIME ONLY *
Refund Policy
Refunds will be evaluated on a case by case basis, for extenuating circumstances. We ask for understanding in this matter, as a lot of time and effort has gone, and goes into the curriculum. If you are unhappy with a service rendered, please try to reach out and remedy the matter with us, as we are very easy to work with. Thank you for choosing First Line Tactical!