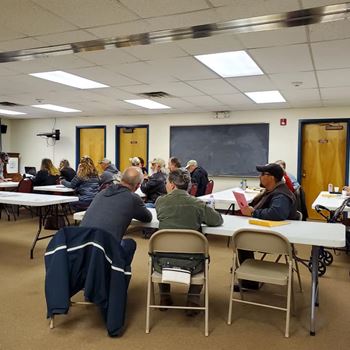 Gila Tactical LLC
Robert Hawkins
BACKGROUND: Civilian, Former Law Enforcement, Instructor
34 Years Instructing
PH: 575 519 0367
Available Courses
Next Class
Course
Type
Difficulty

No Upcoming Classes


Contact Instructor
2 day New Mexico CCW (split over two Saturdays)
This is the two day 15 hour training cou…
Intermediate, CCW

Intermediate

No Upcoming Classes


Contact Instructor
2 day New Mexico CCW training ( New CCW)
This is the two day 15 hour training cou…
Intermediate, CCW

Intermediate

No Upcoming Classes


Contact Instructor
Basic Pistol
This course is for the individual that i…
Basic, NRA Courses

Basic

No Upcoming Classes


Contact Instructor
Defensive Handgun for CCW holders
This course is designed for the person t…
Intermediate

Intermediate

No Upcoming Classes


Contact Instructor
Introduction to Carbine
This class is designed for the average c…
Basic, Specialty Other

Basic

No Upcoming Classes


Contact Instructor
New Mexico CCW Endorsement
To add or change calibers "Qualification…
Intermediate, CCW, Specialty Other

Intermediate

No Upcoming Classes


Contact Instructor
New Mexico Four Year Renewal
Classroom and live fire quaification
Intermediate, CCW

Intermediate

No Upcoming Classes


Contact Instructor
New Mexico Four Year Renewal Training
Classroom and live fire quaification
Intermediate, CCW

Intermediate

No Upcoming Classes


Contact Instructor
New Mexico Two Year Refresher
Classroom and live fire quaification
Intermediate, CCW

Intermediate

No Upcoming Classes


Contact Instructor
Shoot Don't Shoot, Simulation Training
This class is designed for the average c…
Basic, Intermediate, Active Shooter Response Training, Scenario Based Training

Basic

No Upcoming Classes


Contact Instructor
WOMEN'S CONFIDENCE COURSE (RANGE DAY)
Ladies only class
Basic, Intermediate, USCCA Courses, Women's Only Courses

Basic
About Gila Tactical LLC
Former law enforcement firearms instructor. I have been training both civilian and law enforcement for over 34 years.
I have been a competitive shooter for over 30 years.
Courses Taught
CCW, Basic, Intermediate, Advanced, Rifle, Shotgun, NRA Courses, USCCA Courses, In Home Defense Training, Scenario Based Training, Women's Only Courses, LEO / MIL / SEC Courses, Virtual Simulation, Seminars / Lectures
Class Instructors Vicki Hawkins RN
NRA SO, USCCA SO, NRA Instructor, USCCA Instructor, Stop the Bleed, and First Aid. I have been training others for over seven years. I have been training firearms for the last two years.
Certifications
IDPA Chief Safety Officer
NRA Range Safety Officer
NRA Instructor 
USCCA Instructor
New Mexico State, Certified CCW Instructor.
Policies
Cancellation Policy
If for any reason we have to cancel a class we will offer the student the opportunity to reschedule for the next class or refund the student's payment.

If the student cancels a class, please see our refund policy
Reschedule Policy
See refund policy
Refund Policy
It is our goal to provide you with outstanding service and accurate information.  When an attendee commits to attending the course, we, in turn, reserve your seat for the course.

Therefore, we have adopted the following refund policy.  
If for any reason you can't attend, and you provide at least ten (10) days' notice before your scheduled course date, you may transfer to another date without penalty or request a refund.  
If less than ten (10) but greater than five (5) days, you may transfer to another course but with a 50% penalty.  
Within five (5) days, no refund will be allowed. 
If you are late to a course and miss part of the required material to obtain the permit or certification, you will be asked to leave the class without a refund.  Being on time for the course is part of the course itself.
If you have questions, please feel free to contact Robert at robert@gilatactical.com 
Reviews