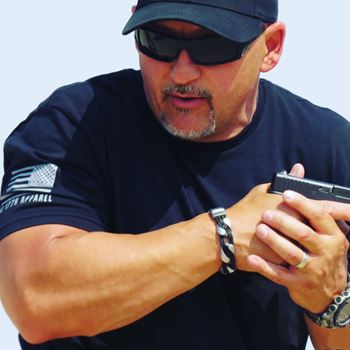 Integrated Defensive Solutions
Ben Anguiano
BACKGROUND: Civilian, Instructor
10 Years Instructing
PH: 208-891-2884
Available Courses
Next Class
Course
Type
Difficulty

No Upcoming Classes


Contact Instructor
2 Day Defensive Pistol Level 1
New, returning shooters, learn the funda…
Basic, Intermediate, CCW, NRA Courses, Scenario Based Training, Women's Only Courses

Basic

No Upcoming Classes


Contact Instructor
Concealed Carry Draw
Learn the fundamentals of concealment, h…
Advanced, NRA Courses, In Home Defense Training, Scenario Based Training, Women's Only Courses

Advanced

No Upcoming Classes


Contact Instructor
Defensive Pistol Level 1.5
The next step in your evolution as a def…
Intermediate, CCW, NRA Courses, In Home Defense Training, Scenario Based Training, Women's Only Courses

Intermediate

No Upcoming Classes


Contact Instructor
Defensive Pistol Level 2
Defensive Pistol moves from static to th…
Advanced, CCW, NRA Courses, Scenario Based Training, Women's Only Courses, Seminars / Lectures

Advanced

No Upcoming Classes


Contact Instructor
Forced2UseForce
Idaho Enhanced Conceal Carry Legal
CCW

N/A

No Upcoming Classes


Contact Instructor
Range Day - All Levels!
Get outside, move, shoot, and train in t…
Basic, Intermediate, Advanced, CCW, NRA Courses, Scenario Based Training, Other

Basic
About Integrated Defensive Solutions
Mr.
Anguiano
is a lifelong firearms enthusiast, hunter, and sport shooter.  He started his firearms instruction early under the watchful eye of his father, a US Navy Veteran.  As an adult, he pursued instruction by several professional instructors and invested countless hours on the range drilling the skills he passionately teaches. Wth over 10 years of instruction experience, our company focuses on ensure the safest and most practical defensive skills are shared with our students.
In 2012, Mr. Anguiano graduated with Honors receiving his Bachelor's in Criminal Justice. He is an active NRA Certified Pistol, and Person Protection Inside the Home instructor.  As a lifelong learner, he studies many of the industry's best sport, defensive shooters and instructors to continually learn and bring the best training available to his student.
Courses Taught
CCW, Basic, Intermediate, Advanced, Rifle, Shotgun, NRA Courses, In Home Defense Training, Scenario Based Training, Women's Only Courses, Seminars / Lectures, Other
Class Instructors Beau Durocher Mark Burnell
Certifications
NRA Certified Pistol, Personal Protection Inside the Home
I've taken many classes from former Law Enforcement and Military Firearms instructors at the local, regional and national levels.  As part of my continuing education, I travel out of states when feasible to train with other premier instructors like Rob Pincus.  Additionally, I'm immersed in the 2A community and spend time learning how to learn, teach, and become a better instructor, as well as shooter myself.  This is a lifelong commitment that started when I was very young, and conitues today.