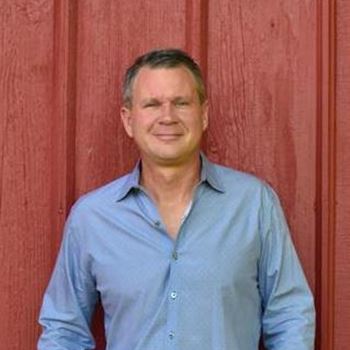 Redline Concealed Carry
Brian Armstrong
BACKGROUND: Civilian, Instructor, First Responder (Fire / EMS)
18 Years Instructing
PH: 630 579 9305
Available Courses
Next Class
Course
Type
Difficulty

No Upcoming Classes


Contact Instructor
16hr Illinois Concealed Carry

Basic, Intermediate, CCW, NRA Courses, Private Classes (Group / Individual)

Basic

No Upcoming Classes


Contact Instructor
3hr Illinois Concealed Carry Renewal

Basic, Intermediate, CCW, Private Classes (Group / Individual)

Basic

No Upcoming Classes


Contact Instructor
Illinois Concealed Carry Instructor Program
We are looking for individuals in the Ch…
Advanced, CCW, Instructor Training Courses, Instructor Coach Training Courses, Specialty Other, Virtual Simulation, Seminars / Lectures, Tactical Casualty Care (TCCC / TECC), F.A.S.T. (First Aid for Severe Trauma), CPR / AED (First Aid for Lay Rescuers)

Advanced

Next class: Oct 28


See Classes
Texas LTC
Lake Highlands Shooting Center - 10757 M…
Basic, CCW, Private Classes (Group / Individual)

Basic
About Redline Concealed Carry
Brian Armstrong grew up in a small farm town in rural Indiana and learned to shoot before he learned to drive. His career began as a firefighter and medic in Indiana. Throughout the years, he has owned multiple businesses, from construction to technology. His life has come full circle, and he is back to his emergency services roots -teaching emergency first aid and firearms courses.
Brian believes that the best way to learn "HOW" to do something is to first answer "WHY" you do something. He is an average guy with views like yours and is now sharing the knowledge gained from teaching, learning from others, and researching the topics you don't have time to explore yourself.
He writes for various firearm industry publications, including USA Carry, The Truth About Guns, Crossbreed, Gun Made, and more.

I offer courses in both the Chicago and Dallas areas.
Follow him at @LetsTalkDGU
Courses Taught
CCW, Basic, Intermediate, Advanced, NRA Courses, Active Shooter Response Training, In Home Defense Training, Scenario Based Training, Women's Only Courses, Virtual Simulation, Seminars / Lectures, Combatives / Less Lethal, Stop the Bleed, CPR / AED (First Aid for Lay Rescuers), Basic Life Support, Tactical Casualty Care (TCCC / TECC), Medical Other, Specialty Other
Certifications
NRA, Illinois, Arizona, and Florida CCL instructor
Texas LTC
NRA RSO
TECC-LEO
"Stop the Bleed," Instructor
Former EMT and Firefighter
Author for numerous online publications in the firearms industry
Frequently Asked Questions
Common questions.
-Do I need a FOID card or a gun? No, and I can let you try different ones out.
-I am scared of guns. Well, you and half the other people there will be in the same boat, so do not worry.
-I do not want to carry a gun. I just want to keep one around the house. Again, you and many other people who feel the same way will be there. Nothing says you have to apply for your CCL, and if you do not care about getting the actual certification, you do not have to go to the range.
Reviews