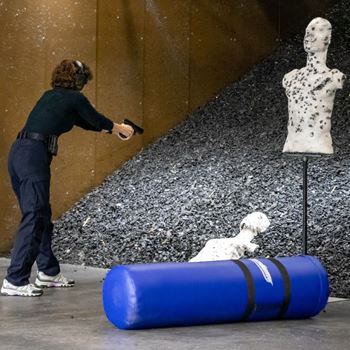 Survival Training LLC
Tara Engel
BACKGROUND: Civilian, Instructor
18 Years Instructing
PH: 937 367 1926
Available Courses
Next Class
Course
Type
Difficulty

No Upcoming Classes


Contact Instructor
Beginner's Basic Defensive Handgun
Learning about guns in a relaxed, nonjud…
Basic

Basic

Next class: Sep 30


See Classes
Defensive Pistol, Concealed Carry & Home Defense

Basic, Intermediate, CCW, USCCA Courses

Basic

No Upcoming Classes


Contact Instructor
Defensive Pistol, Concealed Carry & Home Defense
A comprehensive and exciting class
Basic, CCW, USCCA Courses

Basic

No Upcoming Classes


Contact Instructor
First Time Holding A Gun
Learn the basics in a comfortable, stres…
Basic

Basic

No Upcoming Classes


Contact Instructor
Marksmanship Versus Defensive Shooting
A bridge between basics and intermediate
Basic, Intermediate

Basic

No Upcoming Classes


Contact Instructor
Post CCW Skills & Exercises
A follow-up to your CCW training
Intermediate, Scenario Based Training, Virtual Simulation

Intermediate

No Upcoming Classes


Contact Instructor
Senior CCW
For those over 50 who want a methodical,…
Basic, Intermediate, CCW

Basic

No Upcoming Classes


Contact Instructor
Women's Comprehensive Defensive Pistol
Develop your skills and tactics in a saf…
Basic, Intermediate, CCW, USCCA Courses, Scenario Based Training, Women's Only Courses

Basic
About Survival Training LLC
Tara Dixon Engel serves as Marketing Director and trainer for The Florida Safety Council, after having served as VP of Training and Strategic Development for the National Association of Chiefs of Police (NACOP) and The American Police Hall of Fame & Museum in Titusville, FL. She is co-owner of Survival Training LLC, which is the Training Management Company for The National Association of Chiefs of Police.
She is a training counselor for the United States Concealed Carry Association and she earned multiple , UTM Civilian NRA Instructor certifications in 2005 and began teaching with several Ohio-based organizations, including Southwest Ohio CCW and Olde English Outfitters. She also worked at Olde English Outfitters for four years as the 50-year old organization's first female gun salesperson, and as a firearms reviewer/blogger and instructor. In 2015, Tara authored The Handgun Guide for Women (Zenith Press). She has given countless speeches, presentations and training sessions on women and firearms, the Second Amendment and the civilian and law enforcement training programs at The American Police Hall of Fame (where NACOP is housed). She is a certified Glock Armorer as well as a USCCA certified instructor in Concealed Carry/Home Defense, Women's Basic, Intermediate and Advanced handgun and self defense, and Countering the Mass Shooter Threat. She trains regularly with some of the nation's top tactical instructors. She has taken classes such as Concealed Defensive Pistol and Pistol Instruction courses taught by Dave "Boon" Benton, Women Only Pistol Class taught by Kris "Tanto" Paronto and Boon Benton, 3 Steps Behind taught by Matt Mallory, numerous advanced tactical classes and multiple Sig Academy classes. She has written for a number of national gun magazines including Gun World, American Shooting Journal, Small Arms Review and Combat Handguns. She is Managing Editor of "Home on the Range," a firearms oriented digital magazine produced by The Shooting Center at the American Police Hall of Fame. A four-time commercially published author, she is currently working on her fifth book -- her second firearms-related book -- that focuses on tactical training. She especially loves working with new shooters and dispelling their fears and myths about firearms and concealed carry.
Courses Taught
CCW, Basic, Intermediate, NRA Courses, USCCA Courses, Active Shooter Response Training, Church / Business - Safety / Security, Scenario Based Training, Women's Only Courses, Instructor Training Courses, Virtual Simulation, Seminars / Lectures, ASHI / NASAR Certified , Specialty Other
Certifications
AVERT (Active Violence Emergency Response Training) Trainer
CRASE (Civilian Response to Active Shooter Events) Trainer
UTM Civilian Instructor
NRA Basic Pistol
NRA Basic Rifle
NRA Basic Shotgun
NRA CCW 
NRA Refuse to be a Victim
NRA Home Firearms Safety
NRA Personal Defense In the Home
NRA Range Safety Officer
Glock Armorer
USCCA Training Counselor
USCCA Concealed Carry and Home Defense Fundamentals
USCCA Countering the Mass Shooter Threat
USCCA Basic, Intermediate and Advanced Women's Handgun and Personal Defense
Policies
Cancellation Policy
If the instructor must cancel a class, students will be reassigned to a future class that accomodates their schedule. 
Reschedule Policy
Students can reschedule to a future class any time up to 12 hours before the scheduled class.
Refund Policy
No refunds will be issued but students may reschedule to a future class or may transfer their registration to someone else by contacting the instructor in advance.
Waiver
You must sign a liability waiver in order to shoot.
Reviews