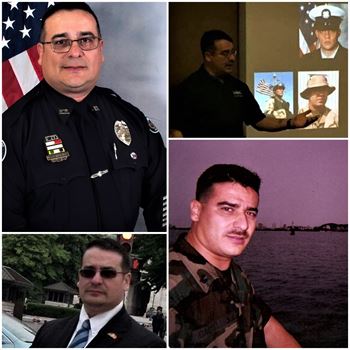 UMTC, LLC
Martin Castellanos
BACKGROUND: Military, Former Military, Law Enforcement, Instructor, First Responder (Fire / EMS)
28 Years Instructing
PH: 954 298 1870
Available Courses
Next Class
Course
Type
Difficulty

No Upcoming Classes


Contact Instructor
CHURCH SAFETY-MINISTRY 101
Baseline recommendations for armed/unarm…
Intermediate, USCCA Courses, Active Shooter Response Training, Specialty Other, Seminars / Lectures

Intermediate

No Upcoming Classes


Contact Instructor
CUSTOM OFFICER SAFETY (Contact Instructor)

LEO / MIL / SEC Courses, Seminars / Lectures

N/A

No Upcoming Classes


Contact Instructor
FIREARMS SAFETY+ for the FL CCW (Private Classes)
An introduction to proper pistol operati…
Basic, CCW, NRA Courses, USCCA Courses, Specialty Other

Basic

No Upcoming Classes


Contact Instructor
PISTOL BASICS & HOLSTER WORKSHOP
A Review of Firearms Safety, Marksmanshi…
Basic, Intermediate, CCW, NRA Courses, USCCA Courses, LEO / MIL / SEC Courses

Basic

No Upcoming Classes


Contact Instructor
SCARED to PREPARED fot the REAL ESTATE BUSINESS
Realtors/Agents, Office Staff, Property…
Advanced, USCCA Courses, Scenario Based Training, Seminars / Lectures

Advanced

No Upcoming Classes


Contact Instructor
SCARED to PREPARED: Home-Defense, Personal Safety
This classroom seminar presents concepts…
Basic, Intermediate, USCCA Courses, Active Shooter Response Training, In Home Defense Training, Specialty Other, Seminars / Lectures

Basic
About UMTC, LLC
Martin D. Castellanos served in law enforcement, at the federal and local municipal level from 1987 to 2021. Now an independent instructor; he's been training military personnel, law enforcement officers, and civilians since 1995.

At the Boca Raton Police Department, Marty served in the Patrol Division and on the Critical Incident Stress Management Team. He served on the Investigations Bureau's Tac-Team for counter-burglary surveillances, Hostage/Crisis Negotiation Team, Labor Management Committee and a brief assignment to the Chief's Office. He assisted the Training Staff as an In-Service Instructor and Range Safety Officer. He supported the Chaplain Team, and the Department Wellness Coordinator.  Law Enforcement certifications included Field Training Officer, CIT Officer, and CISM Peer/Group Counselor. He celebrated his police retirement in October 2021.

Marty enlisted in the United States Coast Guard in 1987. During 27 years of active-duty and reserve service, he earned 4 promotions, Search & Rescue boat crew certifications and several Maritime Law Enforcement certifications.  While assigned to USCG Tactical Law Enforcement Team South; he was a
Spanish Linguist

Boarding Officer

Deployable LEDET Team Leader

IonScan Operator
His deployments included:
counternarcotics patrols

the USCG response to the September 11th

training missions in Central & South America

special security details

local patrol operations in South Florida.
In 1999 Marty was appointed Assistant Training Officer at the unit. In 2005 he was appointed Officer in Charge of TACLET South's first all-Reserve LEDET. In 2009 he served for 3 years as a Pre-Deployment Instructor at Moyock, NC, in support of the US Coast Guard and Navy operations overseas. He retired from the USCG in 2014.
Marty founded UMTC, LLC in 2020  to continue sharing knowledge and- quite frankly- because funerals suck!
Courses Taught
CCW, Basic, Intermediate, NRA Courses, USCCA Courses, Active Shooter Response Training, In Home Defense Training, Scenario Based Training, Scenario Based Training (Simunitions, Man Marking Cartridge), LEO / MIL / SEC Courses, Virtual Simulation, Seminars / Lectures, Specialty Other
Certifications
DHS Prevention & Response to Suicide Bombing Incidents Instructor
IWI X95 Armorer
QuickClot Hemostatic Agent Trainer
NRA Pistol Instructor
USCCA Concealed Carry & Home Defense Fundamentals Instructor
Visit
UMTC
 for other law enforcement training and consulting services.
Policies
Cancellation Policy
To be announced.
Reschedule Policy
To be announced.
Refund Policy
To be announced.
Other Policy
Contact Marty directly to host a class or to put your custom training / guest speaker needs on his schedule.
Frequently Asked Questions
For more information see
www.UMTC-Instructor.com
Reviews