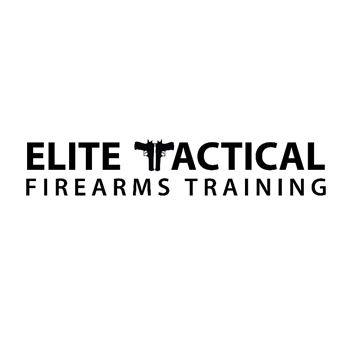 Elite Tactical Firearms Training LLC
Aaron Allen
5 Years Instructing
Phone: 724 640 8049
Email: elitetacticalpgh@gmail.com
Background: Civilian, Law Enforcement, Instructor, First Responder (Fire / EMS), Gov't Employee / Contractor
About Elite Tactical Firearms Training LLC
Elite Tactical Firearms Training LLC offers the highest quality courses in firearms training, security training, concealed carry handgun safety, and private lessons across Western Pennsylvania. Elite Tactical Firearms Training prides itself in providing versatile and practical instruction in a safe environment. Our training focuses on the fundamentals of firearms safety, proper use and defense techniques.

Owner of Elite Tactical Firearms Training LLC, Aaron J. Allen, M.S. graduated from Chowan University in Murfreesboro, North Carolina with a Bachelors Degree in Criminal Justice. He earned his Masters Degree at Point Park University in Pittsburgh, Pa. Aaron is currently employed with the Pennsylvania State Police* as an active member in the Patrol Unit. Aaron is a Firearms Instructor, Field Driving Instructor, Field Training Officer, and Community Service Officer within the Pennsylvania State Police. Aaron is also certified as a Nationals Rifle Association Firearms Instructor and Pennsylvania Municiple Police Academy Firearms Instructor. Aaron also teaches as a part time college professor at Westmoreland County Community College in the Criminal Justice Department and the Pennsylvania Municipal Police Academy held at Robert Morris University and Indiana University of Pennsylvania . 


*Disclaimer: Elite Tactical Firearms Training LLC is a privately owned company. We are not sponsored by, or associated with, the Pennsylvania State Police or any other law enforcement agency.
CCW, Basic, Intermediate, Advanced, NRA Courses, Active Shooter Response Training, In Home Defense Training, Scenario Based Training, Women's Only Courses, Seminars / Lectures, Security Training & Certification, Other
Certifications
National Rifle Association Firearms Instructor 
Pennsylvania State Police Firearms Instructor 
Pennsylvania Municipal Police Academy Firearms Instructor 
Pennsylvania Municipal Police Academy Driving Instructor 
Pennsylvania State Police Field Driving Instructor
American Red Cross First Aid Certified
American Red Cross CPR Certified 
American Red Cross AED Certified