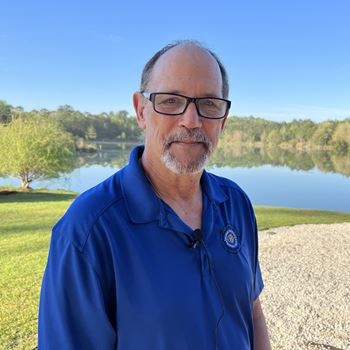 Global Tactical Training Group
Gary Glemboski
BACKGROUND: Civilian, Former Military, Former Law Enforcement, Instructor, First Responder (Fire / EMS)
50 Years Instructing
PH: 912 667 5667
Available Courses
Next Class
Course
Type
Difficulty

No Upcoming Classes


Contact Instructor
Alternative Draw Techniques – HALF DAY CLASS
The Alternative Draw Techniques (Come as…
Intermediate, Advanced, CCW

Intermediate

No Upcoming Classes


Contact Instructor
Counter Carjacking
This one day Counter Car-Jacking course…
Intermediate, Advanced, CCW, Specialty Other

Intermediate

No Upcoming Classes


Contact Instructor
Drawing From a Holster – HALF DAY CLASS
The Holster Draw Essentials Course is fo…
Basic, Intermediate, Advanced, CCW

Basic

Next class: Oct 28


See Classes
First Shots Pistol
Learn the fundamentals. For new shooters…
Basic

Basic

No Upcoming Classes


Contact Instructor
Fundamental Concealed Carry
Fundamental Concealed Carry is for you i…
Basic, CCW, NRA Courses, USCCA Courses

Basic

No Upcoming Classes


Contact Instructor
Fundamental Fighting Rifle/Carbine
Upon completion of this course, you will…
Basic, Rifle

Basic

No Upcoming Classes


Contact Instructor
Fundamental Practical Shotgun
This entry-level course provides you wit…
Basic, Shotgun

Basic

No Upcoming Classes


Contact Instructor
Home Defense
This course includes real world home def…
In Home Defense Training, Scenario Based Training, Scenario Based Training (Simunitions, Man Marking Cartridge)

N/A

No Upcoming Classes


Contact Instructor
Intermediate/Advanced Fighting Rifle/Carbine
This course will move the student quickl…
Intermediate, Advanced, Rifle

Intermediate

No Upcoming Classes


Contact Instructor
Intermediate/Advanced Handgun
The Intermediate/Advanced Handgun Course…
Intermediate, Advanced, CCW, NRA Courses, USCCA Courses

Intermediate

No Upcoming Classes


Contact Instructor
Long Range Basics
Long-Range Basics will teach you gun saf…
Basic, Rifle, Long Range Precision

Basic

No Upcoming Classes


Contact Instructor
Long Range Shooting and Fundamentals of Ballistics
This TWO DAY course, taught by Bryan Boo…
Intermediate, Advanced, Rifle, Long Range Precision, Benchrest

Intermediate

Next class: Sep 30


See Classes
Managing the Active Shooter
An opportunity to develop and work throu…
Intermediate, Advanced, CCW, Active Shooter Response Training, Scenario Based Training, Specialty Other

Intermediate

No Upcoming Classes


Contact Instructor
MUNIO Self Defense Workshop
Self Defense Techniques and Hands-On Pra…
Basic, Specialty Other, Seminars / Lectures, Combatives / Less Lethal

Basic

No Upcoming Classes


Contact Instructor
Next Shots Pistol
The Next Shots® program is an intermedia…
Basic, CCW

Basic

No Upcoming Classes


Contact Instructor
Private Instruction
Customized just for you!
Basic, Intermediate, Advanced, CCW, Rifle, Shotgun, Scenario Based Training, Women's Only Courses, Specialty Other, Long Range Precision, Security Training & Certification, Private Classes (Group / Individual)

Basic

No Upcoming Classes


Contact Instructor
STG Defensive Shotgun
OCTOBER 14, 2023 - Deploying the shotgun…
Basic, Intermediate, Advanced, Shotgun, In Home Defense Training

Basic

No Upcoming Classes


Contact Instructor
Stop the Bleed
Do you have the skills to save a life?
Basic, Intermediate, Stop the Bleed

Basic

No Upcoming Classes


Contact Instructor
Tac Med Trauma Level II
This course covers real world, life-savi…
Intermediate, Advanced, Scenario Based Training, Tactical Casualty Care (TCCC / TECC), Stop the Bleed, F.A.S.T. (First Aid for Severe Trauma), Medical Other

Intermediate

No Upcoming Classes


Contact Instructor
Tactical Steel
What better sound on the range than ring…
Intermediate, Advanced, CCW, Specialty Other, Shooting Sports Other

Intermediate
About Global Tactical Training Group
Gary began his association with firearms and personal protection over 50 years ago when he was given a single action .22 caliber pistol. With the addition of a .22 bolt action rifle, he patrolled the deserts of southern New Mexico on Saturday mornings, never imagining what lay ahead.
 
After graduating from high school in 1971, he joined the Marine Corps, serving four years. In 1978, he entered the law enforcement field and joined the U.S. Army Reserve (11th Special Forces Group), where he spent two and a half years and his weapons training continued. As a SWAT officer for over 24 years, Gary was initially trained as a sniper. He spent time on the entry team, as team training supervisor and eventually twelve years as the team Commander.
 
During this period, he was also a member of the department's pistol team, winning numerous team and individual awards. He was awarded the Medal of Valor and Silver Star for bravery for operations conducted while on the SWAT team. During his tenure on the team, he was able to train with many talented individuals in both military and law enforcement.
 
In 1968, Gary began his martial arts training in New Mexico with Hanshi Fred Absher. During his competition career, he won over 100 awards at all levels of competition and was a rated Light heavyweight Full-Contact fighter. He has trained hundreds of students and has run several schools. He continues to develop and instruct self-protection classes to civilians and law enforcement at all levels.
 
During his law enforcement career, Gary has protected many dignitaries to include four U.S. Presidents, King Hussein of Jordan, General Norman Schwarzkopf, Barbara Bush, Senator Robert Dole, Kevin Spacey, and others. From 1994-96, he was responsible for security during the 1996 Olympics in Savannah, GA coordinating the security function with over fifty other agencies and groups.
 
In addition to over 4000 hours of law enforcement related training, Gary has also earned a graduate degree in Public Administration, is a graduate of the FBI National Academy (Quantico, VA) and the Georgia Law Enforcement Command College. He was a nationally registered EMT-I (NREMT-I) and co developer of a nationally recognized Tactical Medic course. He has written several articles and training manuals and has been published in the FBI Bulletin, FBINAA Newsletter, SWAT Magazine, Law & Order magazine, The Firearms Instructor (IALEFI newsletter) and several newspapers. He is a member of the National Rifle Association and holds several instructor certifications in both Law Enforcement and Civilian programs as well as several instructor certifications in the USCCA. He is also a Staff Instructor under John Farnam (Defense Training International) and is an instructor in the Tom Givens Rangemaster program. Gary retired after 43 years in law enforcement serving with the Savannah Police Department, the Department of the Army Civilian Police as Chief of Police, and lastly, the Chatham County BOE Police department.

Gary has been published in the FBI Bulletin, FBINAA Newsletter, SWAT Magazine, Law & Order magazine, Armed Lifestyle Magazine, and The Firearms Instructor.

 MY STORY

I've never seen myself as a tough guy. However, as a youngster, I had an interest in the military and always wanted to be a Marine. My interest eventually grew into participation – martial arts (54 years), military service (USMC, US Army Reserve), and law enforcement (43 years) – and I eventually began sharing what I knew with others. But the "why" shifted. Instead of merely doing it because I enjoyed it, I began to see a need I could positively impact as an instructor and have been trying to reach out however I can. I love the martial arts. I love shooting. Being able to teach these skills to others and see real growth is the best experience ever.


Courses Taught
CCW, Basic, Intermediate, Advanced, Rifle, Shotgun, Long Range Precision, NRA Courses, USCCA Courses, Active Shooter Response Training, In Home Defense Training, Church / Business - Safety / Security, Scenario Based Training, Women's Only Courses, Private Classes (Group / Individual), Instructor Training Courses, Instructor Coach Training Courses, LEO / MIL / SEC Courses, Seminars / Lectures, Security Training & Certification, Combatives / Less Lethal, IDPA /USPSA / Multi Gun, Steel / Rimfire Challenge, Stop the Bleed, Tactical Casualty Care (TCCC / TECC), Medical Other, Specialty Other
Class Instructors Hector Eide Lori Gaylor Scott Bland Trampas Swanson William Davis
Policies
Cancellation Policy
Student Cancelling:
If you cancel a class more than thirty days before the class date, you may cancel and request a refund of the purchase price, less 50% of the class price paid. Classes cannot be cancelled less than thirty days before the class date. Exceptions to these policies may be made on a case-by-case basis, at the sole discretion of the Director of GTAC and must be in writing (email is acceptable). GTAC reserves the right to change or amend these policies at any time.
No refunds on Guest Instructor courses, no exceptions.
GTAC Cancelling:
Rarely, GTAC may need to cancel a class. If this occurs, you will be notified as soon as possible and given the option of either a full refund or a move to another course of the same value.
Exceptions to these policies may be made on a case-by-case basis, at the sole discretion of the Director of GTAC. GTAC reserves the right to change or amend these policies at any time.
No refunds will be given for "No Shows".
Reschedule Policy
Student Rescheduling:
If you need to reschedule a class MORE THAN thirty days before the class date, you may reschedule to another class one time without a fee. If you reschedule a second time, the fee is $50.00. After a second rescheduling, no further transfers or refunds are permitted.
If you need to reschedule a class LESS THAN or equal to thirty days before the class date, the fee is $50.00. Only one rescheduling will be allowed with less than two weeks before your scheduled class date. All rescheduling requests must be received no later than the day prior to the scheduled class.
If the rescheduling is to a more expensive class, you are responsible for the price difference. If the rescheduling is to a less expensive class, you will receive a refund of the price difference.
No rescheduling for Guest Instructor courses
Refund Policy
Full payment required at registration. Any refunds per policy listed will be refunded to the original method of payment. No refunds will be given for "No Show". 
Other Policy
Safety is our most important policy. If any instructor at any time, at their own discretion and judgement, deems a student unsafe for any reason, the instructor has the right to remove the student from class. There will be no refund. 
In addition, if any student exhibits behavior that is consistent with being under the influence of any intoxicating substance, that student will not be allowed to participate in class.  There will be no refund.
Waiver
WAIVER OF LIABILITY HOLD HARMLESS AGREEMENT
In acknowledgement of participating in the GTAC course and/or the use of the firearms range at 17 South Rod & Gun Club, 5899 N. Coastal Hwy, Fleming, GA. I do hereby voluntarily waive all of my rights to pursue legal or civil action against Global Tactical Training Group, or any and all of its training staff, the CEO of Global Tactical Training Group, Gary J. Glemboski and any associates and subdivisions, 17 South Rod & Gun Club, 5899 N. Coastal Hwy, Fleming, GA. and any and all of its staff and associates, shareholders and benefactors of subdivisions thereof, 17 South Rod & Gun Club, 5899 N. Coastal Hwy, Fleming, GA and any affiliated business partners and all business associates and training instructors along with their respective heirs, for any property damage, personal injury and/or death that could result from participating in the above mentioned training class or use of the facilities.
I understand that photos and videos are taken, and permission is granted to use such on the GTAC website, social media, and promotional material. 
By agreeing here, I acknowledge that I understand all of the risks associated with this course and the usage of the facility and hereby release the above-named persons, businesses, instructors and any heirs of any and all liability and further submit that this agreement is entered freely and voluntarily and shall be deemed binding upon myself and my heirs.
Frequently Asked Questions
Everyone has questions -
Deciding on which class to take can prompt some questions. We hear these questions quite a bit, and we are happy to answer them for you! So let's get to the GTAC FAQ about our classes!
** Q: Do I have to bring my own gun to the class?
If you are taking First Shots, we provide everything you need for class, including an easy to use .22 caliber handgun and ammo (for class use only), eye and hearing protection, all at no additional charge. This class also includes use of our laser SIRT guns, as well as live fire on the range with the pistols we provide.
For all other handgun classes above the First Shots level, you will need your own gun for class, but if you have not yet purchased a gun for yourself, we have several models available to rent for class at a nominal fee. 
If you use your own gun in a class above the First Shots level, we do require it to be in a caliber that is acceptable for defense. It will need to be a full size functional handgun and you will need a holster that actually works and covers your trigger. 
** Q: What other equipment will I need?
For First Shots, we provide everything you will need for class. 
For classes above First Shots level:
You will typically need 3 magazines and magazine holders and a belt!
You will need 150-200 rounds of ammunition for your gun.
You will need Eye and Ear protection.
Dress for comfort! You'll be on your feet most of the day. Wear close toed shoes or boots and no low cut shirts. You will need a concealment garment once you're above Fundamental Concealed Carry level (a button up shirt or a vest or a jacket that you can practice moving to draw your gun - don't overthink that. Just about anything will do. Layer that over a t-shirt if you'd like) and you'll need a hat (baseball type cap with a bill).
** Q: Who do I call if I have questions about my equipment or to talk about whether or not I am ready for the class?
Call Gary Glemboski at 912-667-5667. If he doesn't answer, just leave him a message about why you are calling and he will call you back. Don't be afraid - he doesn't bite, and he is happy to answer any questions you may have! 
** Q: How long does the class last?
The class timing will be listed for each individual class - 
First Shots is 9:00AM - 12:30PM
Classes above the First Shots level are typically from 9:00AM - 4:30PM. Please be sure to note on the individual class page, as some classes are more than one day, and some are half day. 
** Q: Where is the class?
Most of our classes are held on the GTAC range at 17 South Rod and Gun Club just outside of Richmond Hill, GA. Please be sure to note the class location on the individual class page, as our non-shooting seminars and home defense classes are sometimes held in other locations. 
** Q: Do I have to be a member of 17 South Rod and Gun Club to take a class with GTAC? 
No - The gate will be unlocked on the day of class for our students to enter, and your class registration reflects a $25 range fee we are required to pay for non-members. Members of 17 South Rod and Gun Club are given a discount code to enter at the time of registration, as they are not required to pay the additional range fee. This is included as a benefit of their membership of the gun club. 
** Q: What prerequisite class do I need before I take this one?
For First Shots and most of our seminar classes, there is no prerequisite requirement. 
For classes above the First Shots level, we recommend that you take First Shots and/or NRA Basic Pistol or equivalent. If you are comfortable and familiar with handguns, and you understand the safety rules, you should be fine taking Fundamental classes, but for the advanced classes you'll need at least a fundamental class and some range time. If you're not sure, just call Gary at the number above, and talk it over with him.
** Q: Do I have to carry my gun inside my belt or hidden under my clothes to take Fundamental Concealed Carry or Fundamental Handgun classes?
These level classes will give you an opportunity to become familiar with your equipment. This is a good class to help you decide how you will carry your handgun when you decide to carry concealed. It is actually easier to take these fundamental handgun classes with a holster on your hip, so that is what we encourage for the first time you take it. We also do NOT recommend retention type holsters for fundamental classes unless you are learning this specific carry technique as a requirement of your employer. 
** Q: Will you do a review of our skills when we get there?
Yes! First Shots teaches skills from the beginning. For classes above the First Shots level, Grip, Stance, Sight Picture, Sight Alignment, and Trigger Control are reviewed in depth. Presentation from the holster and the ready position are also reviewed and demonstrated.
** Q: How far will we be shooting?
First Shots is taught at a close distance in order to focus on fundamentals and accuracy. For classes above First Shots level, we will begin at close distance then by the end of class, we will be engaging targets out to 15+ yards with confidence.
For rifle classes, those distances will be longer, and will apply to the type of firearm utilized! 
** Q: Who will be teaching the class?
This class is taught by a team of instructors, all NRA, USCCA or POST certified. You can review bios on our website.
** Q: Is this a beginner's class?
Each class will be listed and described by level of skill and experience. Some are for new shooters and absolute beginners, and even those fearful of firearms. Some are not a class for someone who has never fired a handgun before, and some are for those who are familiar with firearms and ready to move up to the next level. It is class dependent. 
** Q: I shoot competitively. Would this be a good class for me?
Even the best shooters can benefit from a skills review and strengthening of their fundamentals. Our classes can also give you a good idea of where your weaknesses are, and give you some great practice time!
** Q: What if I have more questions? 
Call Gary Glemboski at 912-667-5667, or email him at
gatactical1953@gmail.com.
If he doesn't answer, just leave him a message about why you are calling and he will call you back. Don't be afraid - he doesn't bite, and he is happy to answer any questions you may have! 
We look forward to seeing you in class!
Reviews
Fundamental Concealed Carry
5 stars
From: Mike
"Gary and his staff are some of the finest teachers, trainers, people I have ever had the pleasure to meet. Each and every instructor is well trained and certified. They share a wealth of information and knowledge that is sure to become a part of your everyday life. Looking forward to getting back to continuing my firearms training with Global Tactical Training Group."
Fundamental Concealed Carry
5 stars
From: Bryan
"I just completed the fundamental concealed carry course with Gary, and I would highly recommend it. I had the privilege of individual instruction, and the man knows his stuff. He has a background of over 50 years in various forms of LE, as well as a great teaching style. He can adapt to the student and teach exactly what the individual needs. I will be practicing the dry-fire drills and look forward to another course in the future."
Advanced Handgun
5 stars
From: anonymous
"Each class Gary does is within the context of a legal self-defense situation. He taught me new tactics within that context... he most importantly taught me more about the mindset we need to avoid the deadly force confrontation... and how to survive deadly force confrontations. I trust him more than any person I ever met and he has national and international credentials that guarantee he is the best you can meet."
Tactical Steel
5 stars
From: Holly
All of the courses I have taken with this group have been amazing! I started with the initial class and am continuing to work my way through the different classes. The instructors are very attentive and provide a wealth of knowledge regarding guns, safety and laws. The fundamental concealed carry class was a lot of fun and increased my confidence being able to practice shooting from concealed carry positions while actively moving. Although the classes are a group setting, there are plenty of instructors and time for each person to get one on one advice/help. Personalized attention is given to each student. Anyone considering owning a firearm should take these courses. The classes have an outdoor range to practice on which is nice if you're used to shooting indoors only. I can't say enough great things about Global Tactical Training Group and am so happy I found them!
Women's Self Defense
5 stars
From: Trudy
GTAC offers the most comprehensive and professional training and security services in the area! I was impressed by the knowledge that he and his staff possess and their willingness to share that knowledge. Unlike other training options we have encountered, Gary and his team are able to get on the level of the members in whatever class we have been in without any fear of intimidation. Gary and his team are genuinely concerned with what each student takes away as well as them being comfortable with applying knowledge learned to weapon of choice. Gary has always been around for any follow up sessions or questions we have had. I have referred student groups, nurses, first time firearm owners, robbery victims and women's groups to him. We cannot say enough good things about every experience we have had with GTAC!
First Shots
5 stars
From: Scott
My wife, son, daughter and I attended the First Shots course. I cannot express how pleased I was with the instruction and the progress made by each of us. My son and I had prior experience, my wife had limited experience and this was my daughter's first time shooting a handgun. Everyone learned and got better. Great foundation for additional training!

*Edit*.
It's now 5 months later and I had the opportunity to follow up with the Fundamental Concealed Carry class. This was an awesome experience. A must take class for anyone that concealed carries or even if you keep one in your vehicle.
Advanced Carbine
5 stars
From: Luke
G-TAC hosted a pistol/carbine course for my unit in 2006 while I was stationed at nearby Ft. Stewart. I had shot IDPA before with Gary and John and was eager to see them impart their knowledge on my fellow Soldiers, and they did not disappoint. My unit appreciated the relaxed atmosphere; not only did they learn new techniques, but different ways to teach them as many of them had no firearms training outside of the Army. An AAR following the training revealed that everyone felt they greatly benefited from the class, with several personnel stating they were going to discuss revising their unit firearms training program with their commander. I would highly recommend taking any of G-TAC's courses, even if you feel like you are a "seasoned" shooter.
Women's Self Defense
5 stars
From: Suzanne
Outstanding instruction, experience top notch, true professionals and best classes offered in SE, Georgia. Highly recommend for all skill levels. Wide variety of classes (they fill up fast).
First Shots
5 stars
From: Jay
I took my wife and son there to get a good start in firearm safety and shooting. They had a great time and has only gotten better. Can't beat great training!!
Defensive Pistol
5 stars
From: Cody
I've taken Defensive Pistol 1 & 2, as well as Defensive Carbine 1 with GTAC, and I plan to take the First Aid and Trauma class this summer. Gary is a fantastic instructor, and taught me a great deal about the mechanics of shooting and the importance of a combat mindset. His numerous years of experience in the field translate into proven techniques for self defense and shooting. I highly recommend GTAC to both novices and experienced shooters.
Fundamental Concealed Carry
5 stars
From: Allen
I recently attended the concealed carry fundamental class with two team members from our security team at church. This class was very informative we had a great time we learned a lot and improves our accuracy on the Range. As a security and safety coordinator at church I will definitely be sending the other members of the Safety and Security chain to this class and to the other more advanced classes that they offer Gary Glemboski is an awesome instructor with over 30 years of experience in law enforcement