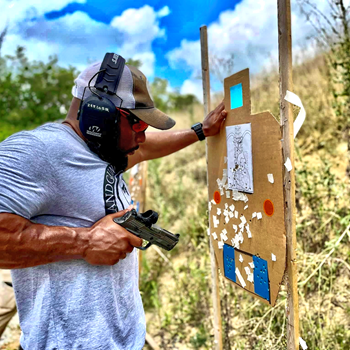 Zeigler Defense Systems
Marcus Zeigler
BACKGROUND: Instructor
5 Years Instructing
Available Courses
Next Class
Course
Type
Difficulty

No Upcoming Classes


Contact Instructor
Firearm Selection Course

Basic, Rifle, Shotgun

Basic

Next class: Jun 11


See Classes
Handgun 101
Master The Fundamentals
Basic, Intermediate

Basic

Next class: May 27


See Classes
Handgun 102
Take Your Training To The Next Level
Intermediate, Advanced

Intermediate

Next class: Apr 9


See Classes
Ohio CCW Course
Learn the fundamentals of shooting
Basic, CCW, NRA Courses, USCCA Courses

Basic

Next class: Apr 8


See Classes
Pistol Skills Development
Performance Based Training
Intermediate, Advanced

Intermediate

Next class: Apr 22


See Classes
Red Dot Pistol 101
Leave the Iron Age behind. Proven on the…
Basic, Intermediate

Basic

Next class: Apr 23


See Classes
Red Dot Pistol 102
Put Your Red Dot Skills To The Test In T…
Advanced

Advanced

Next class: Jul 22


See Classes
Rifle 101 (AR-15)
Beginner firearm training course
Basic, Rifle, In Home Defense Training, LEO / MIL / SEC Courses

Basic

Next class: Apr 30


See Classes
Rifle 102 (AR-15)

Advanced, Rifle, LEO / MIL / SEC Courses

Advanced

Next class: Apr 16


See Classes
Shotgun 101
Perfect for those that are new to shotgu…
Basic, Shotgun

Basic

No Upcoming Classes


Contact Instructor
Women Only CCW Course
Learn the fundamentals of shooting
Basic, CCW, NRA Courses, USCCA Courses, Women's Only Courses

Basic
About Zeigler Defense Systems
Zeigler Defense Systems goal is to provide practical and professional firearms training for the legally armed citizen. Our programs are ran by trained professionals with backgrounds in military, law enforcement and private security.
We don't just teach you how to use a gun, we will teach you how to recognize attack indicators, treat gun shot wounds, and how to use non-lethal options.




Marcus Zeigler is a Range Master Certified, he has worked in private security for several years. He has completed specialized training from Ohio Peace Officer Training Academy, Centrifuge Training, Modern Samurai Project. Marcus personally attends over 100 hours of training per year as a student in courses such as low light handgun, RDS Pistol, Fighting Carbine, Defensive Handgun with some of the best instructors in the industry.
Courses Taught
CCW, Basic, Intermediate, Advanced, Rifle, NRA Courses, USCCA Courses, Women's Only Courses, LEO / MIL / SEC Courses, Security Training & Certification, Combatives / Less Lethal
Class Instructors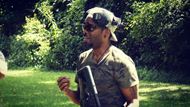 Barnabas Edwards
Barnabas Edwards served 7 years in the Florida National Guard. He was an E-5 Sgt 68W20 Medic Squad Leader. In this capacity capacity Barnabas maintained medical inventory and equipment, specialized in Trauma and Mass Casualty Triage and Evacuation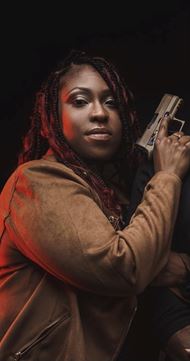 Cassandra Zeigler
Cassaundra Zeigler is a USCCA Certified Instructor and also handles all the admin work for Zeigler Defense Systems.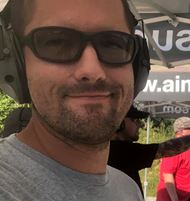 Micheal Flitcraft
Mike served 7 years in the Air Force between active duty and the Ohio National Guard as an intelligence analyst, additionally augmenting security forces and aiding development/implementation of training programs for intelligence analysts. I have trained with: Active Response Training ,Citizen Defense Research, Citizens Safety Academy, FPF Training, Impact Shooting Center, Mad Duck Training, Project Appleseed, Revere's Riders, Ziegler Defense Certified: CSA Gateway Instructor, NRA RSO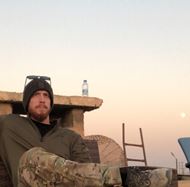 Nathan Quinn
Nathaniel Quinn spent over 9 years in the U.S. Army on active duty in both the infantry and the Special Operations Community. During that time he developed a passion for pursuing improvement in the applications of marksmanship. He discovered that he enjoyed sharing that passion with other likeminded individuals and helping others improve. Nathaniel is also a competitive shooter in both USPSA and multi-gun matches. He has subsequently left active duty.
Certifications
Range Master Certified Instructor 
Modern Samurai Project certified Red Dot Pistol Instructor
Centrifuge Training Certifed Red Dot Pistol Instructor
OC Spray/Less Lethal Weapons Instructor- Chuck Haggard
NRA Basic Pistol Instructor
NRA Chief Range Safety Officer
NRA Basic CCW Instructor
USCCA Firearm Instructor
Licensed Private Security
Policies
Cancellation Policy
No Refunds unless we cancel the course
If you have to cancel attending a course you are registered for you may opt to transfer to another course that has openings within the calendar year.
Reschedule Policy
You may opt to transfer to another course of equal value  within the calender year.

Only one reschedule is allowed
Refund Policy
All courses are non-refundable.
Other Policy
Covid-19 Liability Waiver




Due to the outbreak of the novel Coronavirus (COVID-19), Zeigler Defense Systems's is doing everything we can to protect you, our community and our staff. To this extent, Zeigler Defense System's will be following the Center of Disease-Control (CDC) and the Ohio Department of Job and Family Services guidance with regard to social distancing practices and sanitation. We ask that our clients disclose their health history and continue to implement these sanitation and disinfection procedures.

Symptoms of COVID-19 include:

Fever
Fatique
Dry Cough
Difficulty Breathing

I agree to the following: *

I, nor members of my household, have not experienced any of the symptoms listed above within the last 14 days.

I, nor members of my household, have not travelled internationally in the last 30 days.

I, nor members of my household, have not traveled to a highly impacted area within the United States of America is the last 30 days.

I, nor members of my household, do not believe that we have been exposed to someone with a suspected and/or confirmed case of the Coronavirus (COVID-19).

I, nor members of my household, have not been diagnosed with the Coronavirus (COVID-19) within the last 30 days.

Zeigler Defense Systems's cannot be held liable from any exposure to the Coronavirus (COVID-19) caused by misinformation on this form or the health history provided by each client.

If I take any steps to make a claim for damages against Zeigler Defense System's its agents, employees or any other released parties, I shall be obligated to pay all attorney's fees and costs incurred as a result of such claim.

Zeigler Defense Systems's is following these enhanced procedures to prevent the spread of the Coronavirus (COVID-19)
- Temperature checks
- Visual inspection

By checking the box, I hereby release and agree to hold Zeigler Defense Systems harmless from and waive on behalf of myself, my children and any personal representatives any and all causes of action, claims, demands, damages, costs, expenses, and compensation for damages or loss to myself and/or property that may be caused by any act, or failure to act of Zeigler Defense Systems or that may otherwise arise in any way in connection with any services received from Zeigler Defense Systems. I agree to release Zeigler Defense System's from any and all liability for the unintentional exposure or harm due to the Coronavirus (COVID-19)

Waiver
It is expressly agreed that the use of the facilities shall be undertaken at my, the user's, own risk, and that I am 18 years of age or older, and am knowledgeable and competent in the use of firearms, ammunition, and other related items. Zeigler Defense Systems shall not be liable for any claims, demands, injuries, damages, action or causes of action whatsoever to any member or customer or property arising out of or connected with the use of any of the services and/or facilities. Further, I hereby agree to release Zeigler Defense Systems from any injuries, damages, or claims which any third party may have who is present in said premises at my request or invitation or under my control. In the event that I become responsible for damage to property, I agree to make repair, replacement, or both to compensate for the damage resulting from my actions. I acknowledge that I have read the above waiver, that I understand it, that I have the option to have it reviewed by legal counsel prior to signing, and that I consent to it in all parts. I declare that I am competent to make the determination to sign this waiver agreement, and that it is my intention to use the facilities and equipment of Zeigler Defense Systems  in a safe and legal manner. 
Reviews
Videos
Red Dot Pistol Fundamentals

register at zeiglerdefensesystems.com

---

Youth Firearms Safety Course

youth safety course

---