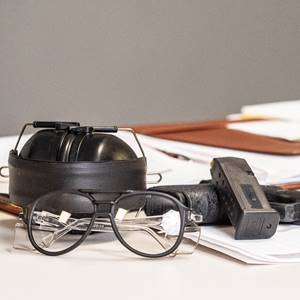 ADMINISTRATIVE MANAGEMENT MADE EASY
Firearms Instructor and Range Pricing
When you choose ShootingClasses.com to support the administrative management side of your business, you also receive marketing support to help fill your classes. Potential students will see your bio, background, credentials, courses and class schedules. You will also receive a direct link to your personal landing page to use on your website, print on business cards and share on your social media pages.
When a student finds your profile and registers for a class, you will be notified with the student profile and be given the option to accept or reject. Upon your approval of a student, ShootingClasses.com deducts a small charge from the course fee for administrative management. Then the balance (less credit card processing fee) is deposited directly into your bank account.
ShootingClasses.com charges the following fees for instructors.
Monthly Subscription Fee
ShootingClasses.com helps you find students for your firearms training business. Our website connects you to students searching for training in your area. We provide you with your own instructor URL, giving you a multi-page website to help advertise your business. You'll also receive email communications with timely updates and information. Learn more about our marketing support. 
ShootingClasses.com charges the following fees:
Monthly Subscription Fee: $19.00*
90-day free trial period before your credit card is charged
Activate your monthly fee prior to the 90-day free trial ending and receive a discounted rate of $15.00 / mo. for the first year
Payment pause available during periods when you're not teaching
Subscriptions can be cancelled anytime, at no charge 
Student Registration Administrative Management Fee
ShootingClasses.com provides comprehensive administrative management to handle day-to-day activities, so you can focus on what you enjoy most - training students. We keep our student registration fees low, because we want to be a good value for our instructors.
Our student registration fees are:
$ 5 per student registration fee for classes $100.00 or less
$ 10 per student registration fee for classes greater than $100.00
An easier way to manage your classes:
Here's what you get:
Profile & landing page
Class rosters
Online student sign-up
Discount code functionality
Access to student profiles
Private class scheduling
Payment processing
Class add-ons & customization
Personal dashboard
Easy class rescheduling
Registration log
Financial reporting
Class calendar
Class certificates
Archive rosters
Searchable by Google
Are you a range owner or a student looking for classes?
ShootingClasses.com has something for you too!
We'll handle the admin side of your business so you can spend more time at the range.