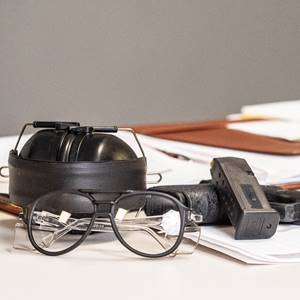 ADMINISTRATIVE MANAGEMENT MADE EASY
Firearms Instructor and Range Pricing
When you choose ShootingClasses.com to support the administrative management side of your business, you also receive marketing support to help fill your classes. There is no charge to register and display your instructor or range profile on ShootingClasses.com. Potential students will see your bio, background, credentials, courses and class schedules - at no charge. You will also receive a direct link to your personal landing page to use on your website, print on business cards and share on your social media pages, completely for free.
When a student finds your profile and registers for a class, you will be notified with the student profile and be given the option to accept or reject. Upon your approval of a student, ShootingClasses.com deducts a small charge from the course fee for administrative management. Then, the balance (less credit card processing fee) is deposited directly into your bank account.
An easier way to manage your classes:
Here's what you get:
Profile & landing page
Class rosters
Online student sign-up
Discount code functionality
Access to student profiles
Private class scheduling
Payment processing
Class add-ons & customization
Personal dashboard
Easy class rescheduling
Registration log
Financial reporting
Class calendar
Class certificates
Archive rosters
Searchable by Google
$5-10 per student
$5 for courses $100 or less
$10 for courses greater than $100
*Standard credit card processing fee applies
Are you a range owner or a student looking for classes?
ShootingClasses.com has something for you too!
We'll handle the admin side of your business so you can spend more time at the range.