How Our Customer Management Software Created a Simple, Painless Process for a Firearms Instructor
After learning about ShootingClasses.com from another instructor, Bernadette and Beau Hefley wondered how the platform could improve their firearms training business. They quickly discovered how our online payment processing and other benefits could improve the success of Lipstick & Lead AZ.
Challenge
Lipstick & Lead AZ offers pistol classes and more advanced shooting classes for women. Two years in to offering classes, Beau and Bernadette were struggling with participant retention. They lacked the ability to accept credit or debit card payments during their registration process. Since they didn't have a system in which students could pre-pay for class, they never knew how many students would actually show up to training.
Managing registration on their end became time consuming with the need to keep track of which classes students were enrolled in, fill class numbers, and actually get the students to attend.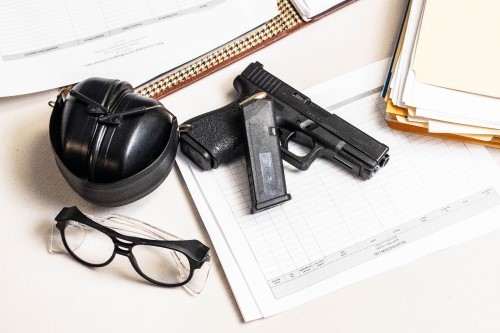 Solution
When Beau and Bernadette heard about ShootingClasses.com, they decided to give it a try. Based on the list of firearms instructor features – such as payment processing, financial reporting, class rosters and historical class information – and from what they had learned from another instructor who used the platform, they assumed this would be their solution.
Benefit
"There are many [benefits]," says Bernadette, "but the ability to have students pre-pay for a class with credit or debit has been huge for our business." The new types of payment processing created a larger market of students. It also reinforced students' commitment to registering for a class, allowing Bernadette and Beau to more thoroughly plan for training sessions.
Their bookkeeping process is now painless and simple since payments are processed on ShootingClasses.com and they can access reports at any time. Bernadette says, "We never have to worry if the accounting is correct, which is such a time saver for a small business owner."
In the end, the owners of Lipstick & Lead AZ would recommend ShootingClasses.com to other instructors. Bernadette says, "[This] site is like a virtual admin that keeps track of courses offered, students and payments. It is easy to use, and if problems do occur, it is easy to get a hold of someone to help you out."
Ready to sign up? Register as an instructor today.