Firearms Instructor Finds Solution for Administrative Management Difficulties
Firearms instructor Dennis Kouri started his firearms training business, Professional Defense Concepts, to explore running a small business while becoming a certified firearms instructor, increase his own personal training and earn some money on the side.
Challenge
As Dennis was working to get his business off the ground, he had trouble figuring out the administrative side of the business, such as managing finances, accepting payments and keeping track of student registration.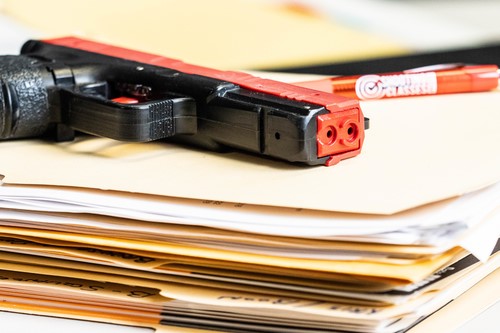 Solution
Dennis began doing research and reached out to firearms instructors in his network who already had successful businesses. One of his contacts recommended ShootingClasses.com. Upon initial review of the firearms instructor features, the site seemed like it would solve every issue he was facing. and even some that he hadn't considered yet. He decided to give it a try.
Benefit
After signing up as a ShootingClasses.com instructor, he created a profile and began to add firearms classes. He noticed right away how much time he was saving due to ShootingClasses.com's administrative management help. Dennis cites the instructor dashboard and payment processing as key features that help him stay organized.
"Having the instructor dashboard where I can schedule my firearms classes and check on my student registration is great, plus the payment option makes everything almost completely hassle free."
When asked if he would recommend ShootingClasses.com to other firearms instructors, Dennis said, "Yes, I would, and I have already been doing so! I have recommended ShootingClasses.com to other instructors and they are now operating their businesses through the site as well."
Ready to sign up? Register as an instructor today.