ShootingClasses.com Saves Instructor Time and Provides Professional Experience for Students
As an already serious shooter, Fred Mastison, President of Force Options Tactical Training Solutions, began teaching weapon retention, which lead to firearms training inquiries from students, which led to teaching multiple classes. He has now been teaching shooting classes for more than 30 years and has a full schedule. He specializes in defensive tactics and combative shooting instruction.
Challenge
As Fred began teaching more classes, the administrative side of the firearms instructor business became time consuming. Managing student logs, general professional follow-up with students and reliable payment processing were all problematic aspects of his business.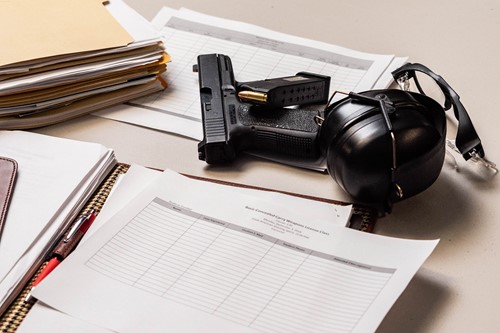 Solution
A friend recommended a website that would help with all these administrative issues, ShootingClasses.com, so he decided to register, load his classes and fill out his instructor profile.
Of the many benefits ShootingClasses.com has to offer, Fred notes the professional student registration process and automated class reminders as the features that most enhance his firearm instructor business. These features aid in maintaining the professional appearance that helps him to succeed while freeing up time for him to focus on teaching.
Benefit
"ShootingClasses.com has removed a logistical weight off my already full plate and allows me to easily track all aspects of the financial side of the process with ease," he says.
His advice to ShootingClasses.com instructors is to provide as much detail as possible when filling out your profile in order to make your instructor landing page stand out from the crowd.
When asked if he would recommend ShootingClasses.com to others, Fred said, "I would absolutely recommend this to other instructors. The value vs. cost is so lopsided that, as a business person, you would be foolish to not take advantage of it."
Ready to sign up? Register as an instructor today.