ShootingClasses.com Streamlines Student Registration and Payment Processing for Firearms Instructor
When Ron Warren started his firearms instructor business in 2016, it focused primarily on tactical medical training. Since then, his business has evolved into firearms and tactical training. He is a police officer and combat veteran and firearms training is one of his passions. He especially enjoys training other law enforcement officers.
Challenge
Working in law enforcement and running a firearms instructor business can take up a lot of time, especially when you must operate the administrative side of the firearms training business as well as the teaching. When examining his business process, Ron realized how much time he was spending coordinating the administrative duties and billing for his classes. He also was running into trouble with receiving payment when firearms students didn't show up for class. He knew there had to be a better way to manage student registration and payments.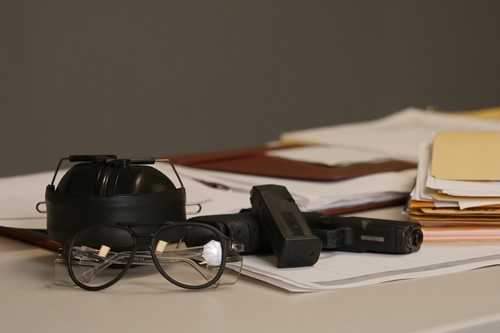 Solution
Ron came across ShootingClasses.com on Instagram and the features and benefits of the site spoke to his need for administrative management help, specifically in the area of firearms student registration and payment processing. He registered and began adding his firearms classes to the site. He noticed immediately how easy it was to get started with an instructor profile.
Benefit
ShootingClasses.com has helped Ron's firearms training business immensely. Since he began using ShootingClasses.com, he has seen an increase in registration for his classes and, thanks to the online registration and payment features, he no longer worries about the payment issues he had in the past. Now, Ron is guaranteed payment when there are last-minute student cancelations and no-shows. He specified that it is particularly helpful for him to be able to manage student rosters and filter the lists to check on attendance for each class, as well.
Ron appreciates that ShootingClasses.com allows firearms students to review course expectations ahead of time, helping to cut down on confusion. He has noticed students being more prepared for class because of this feature.
When asked if he would recommend ShootingClasses.com to others, Ron said, "Absolutely. It streamlines the administrative functions of running a successful firearms training business."
Ready to sign up? Register as an instructor today.