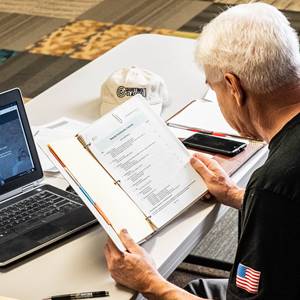 Need help filling your classes?
We've got you covered!
Marketing Help for Firearms Instructors
Whether you're a firearms instructor teaching or hosting an intro weapons class or advanced tactical training, our firearms booking software takes care of the administrative hassle so you can focus on teaching or managing your shooting range. But how do you get more students to attend your shooting classes? If you're looking for more exposure for your firearms training business, we can help with that too!
Our registered firearms instructors and shooting ranges gain exposure through the ShootingClasses.com website via the following:
Firearms instructor or shooting range profile and landing page – As a ShootingClasses.com instructor or range, you receive your own unique website URL. Add your link to your own website, share with your social media networks and print on business cards and other marketing materials to bring students to your courses page where they can learn more about your firearms training business, register for your shooting classes and leave reviews. If you need help using your URL, please contact us.
Social media, advertising & web traffic – By helping people find ShootingClasses.com, we are helping students find you! We actively promote ShootingClasses.com through social media platforms such as Facebook, Instagram, LinkedIn and YouTube. Our advertising and search engine optimization (SEO) enhancements help ShootingClasses.com reach more people through Google, bringing more potential students to your business.
Media appearances – Our founders regularly appear on podcasts, radio and internet talk shows to speak about ShootingClasses.com. Some shows our team has appeared on: Home Defense Show, Guardian News Podcast, Gun Talk, Shooting Straight Radio, Firearms Nation, Shooters Nation, Center Mass, and more. Watch and listen to clips.