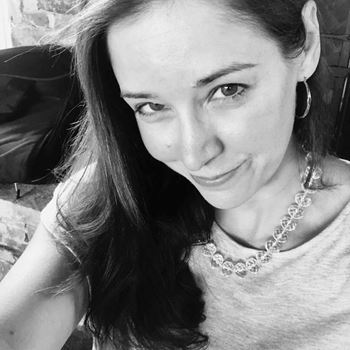 Mountain Rose Defensive Training
Abigail Summar
BACKGROUND: Civilian, Law Enforcement, Instructor
2 Years Instructing
PH: 305 336 8962
Available Courses
Next Class
Course
Type
Difficulty

No Upcoming Classes


Contact Instructor
Intro to Defensive Rifle
An intensive rifle class with a focus on…
Basic, Rifle, In Home Defense Training, Women's Only Courses

Basic

No Upcoming Classes


Contact Instructor
Intro to Handguns, Classroom Only
A handgun safety and information class h…
Basic, Women's Only Courses, Seminars / Lectures

Basic

No Upcoming Classes


Contact Instructor
Introduction to Personal Safety
A safety class held entirely in the clas…
Basic, In Home Defense Training, Women's Only Courses, Seminars / Lectures

Basic

No Upcoming Classes


Contact Instructor
NRA Range Safety Officer Course
Become an NRA-certified Range Safety Off…
Basic, Intermediate, Advanced, NRA Courses, Women's Only Courses, Seminars / Lectures

Basic

No Upcoming Classes


Contact Instructor
Onsite Range Safety Consultation
For those who need professional help in…
Basic, Intermediate, Advanced, Rifle, Other

Basic

No Upcoming Classes


Contact Instructor
Private lesson, Chief Instructor Abigail Summar
A private 2-hour lesson for beginners, i…
Basic, Intermediate, Advanced, CCW, Rifle, Women's Only Courses, Other, Seminars / Lectures

Basic

No Upcoming Classes


Contact Instructor
USCCA Concealed Carry Fundamentals
The official USCCA concealed carry and h…
Basic, Intermediate, Advanced, CCW, USCCA Courses, In Home Defense Training, Women's Only Courses

Basic

No Upcoming Classes


Contact Instructor
USCCA Intro to Handguns and Concealed Carry
An intensive four-hour pistol class for…
Basic, CCW, USCCA Courses, Women's Only Courses

Basic
About Mountain Rose Defensive Training
Abigail Summar is a mother and musician who also happens to love guns. A concealed carrier for many years, she earned her NRA Certified Instructor ratings and NRA Chief Range Safety Officer certificate from Carl Hirt, Jr. of Hirt's Defensive Solutions, her Rangemaster Certified Instructor rating from Tom and Lynn Givens of Rangemaster, and her USCCA Certified Instructor rating from Christa Forrester of Confident Carry Firearms Instruction. She has also taken private instruction from Mike Benedict of Talon Tactical, Brian Hill of The Complete Combatant, and John Lovell of Warrior Poet Society. Abigail is a POST-certified law enforcement officer who graduated with the top academic average in her class at GPSTC Pickens.
Recognizing a demand for friendly gun safety and firearms instruction in her area, she founded Mountain Rose Defensive Training to provide supportive instruction in guns and defense to people who are ready to take the first steps toward competently defending themselves and refusing to be a victim.
She lives with her family in Woodstock, GA and is a proud member of the National Rifle Association, the United States Concealed Carry Association, the International Defensive Pistol Association, and The Well Armed Woman.
Mountain Rose Defensive Training is proud to offer firearms instruction at Hi Caliber Firearms in Canton, GA, Pickens County Sportsmen's Club in Talking Rock, GA, and various other facilities around the country. Contact us to host Abigail Summar and her staff at your location.
Courses Taught
CCW, Basic, Intermediate, Advanced, Rifle, NRA Courses, USCCA Courses, In Home Defense Training, Women's Only Courses, Seminars / Lectures, Other
Certifications
USCCA Instructor Development Workshop - Taught by Christa Forrester
ALPHA DEFENSE ACADEMY - CANTON, GA
USCCA Defensive Shooting Fundamentals, Level 1 - Taught by Phillip Bartolacci
THE COMPLETE COMBATANT FIREARMS TRAINING - MARIETTA, GA
RANGEMASTER FIREARMS TRAINING - PLANT CITY, FL
Rangemaster Instructor Development Course - Taught by Tom Givens and Lynn Givens in Xenia, OH

Private handgun instruction with Brian Hill, Rangemaster Master Instructor and founder of The Complete Combatant
HIRT'S DEFENSIVE SOLUTIONS - WHITE, GA
NRA Basic Pistol

NRA Basic Instructor Training

NRA Basic Pistol Instructor

NRA Basic Rifle Instructor

NRA Range Safety Officer

NRA Chief Range Safety Officer

NRA Personal Protection in the Home Instructor

Personal handgun instruction with John Lovell, Army Ranger and founder of Warrior Poet Society
I AM ELITE KRAV MAGA - MIAMI, FL
2011 - 2013 under the instruction of Jean-Jacques Amat, group and private training
Policies
Cancellation Policy
We understand that sometimes life gets in the way of even the best laid plans, and offer a full refund for any cancellations made within 30 days of the class date. For cancellations closer to the class date than 30 days, we will apply all tuition and fees toward a future class date at Mountain Rose Defensive Training.
Reschedule Policy
To reschedule a private lesson, call Abigail Summar directly at 305-336-8962.

If you cannot attend a class, we will credit your tuition toward a future class date at Mountain Rose Defensive Training.
Refund Policy
We do not offer refunds unless Mountain Rose Defensive Training cancels a course. If you are unable to attend a course after registering, you may apply the course fee to future courses and training. Our courses are rain or shine, so please take this into account when reserving your spot.