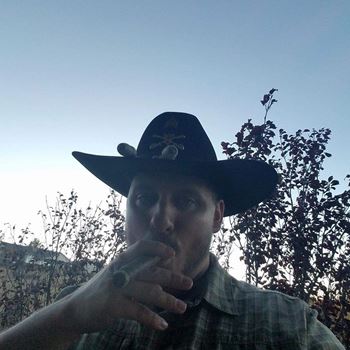 RATH-Defense, LLC
Randy Quinn
BACKGROUND: Civilian, Former Military, Former Law Enforcement, Instructor
7 Years Instructing
PH: 928 275 1685
About RATH-Defense, LLC
I started RATH-Defense, LLC in 2017, which will be the home of Raven One-Five North Courses. I plan to expand RATH-Defense in the future with FFL services and Gunsmithing.

I have been an Instructor for Raven One-Five, LLC since 2013. Raven One-Five is a firearms and tactics training school in Southern Arizona.  I was trained and certified by R15 to teach CCW, and the complete Pistol Course series, the Carbine/Rifle Course series, Tracking, and the R15 Civilian SERE's Survival and Escape Methods. I am an NRA Certified Basic Pistol Instructor and an NRA Distinguished Life Member.

I am an OIF Veteran, deployed with A Trp 1/303 Cav, US Army to Al Asad Air Base, Al Anbar Province, Iraq. In Iraq I started as a convoy gun truck driver (8,000 miles in 4.5months), I finished my deployment assigned to the Command Post as the Intel NCOIC and Shift/Ops NCOIC.



Linked-In:  www.linkedin.com/in/randy-quinn-rathdefense

USCCA [Recommended Carry Insurance]:  https://tracking.deltadefense.com/aff_c?offer_id=235&aff_id=18222

Follow us on Social Media

Buy Xero Shoes here: 
https://www.xeroshoes.com/go/rathdefense
our recommended shoes for a low profile, lightweight, everyday, tactical, and especially Tracking.
Courses Taught
CCW, Basic, Intermediate, Advanced, Rifle, Long Range Precision, NRA Courses, Active Shooter Response Training, In Home Defense Training, Scenario Based Training, LEO / MIL / SEC Courses, Other
Certifications
Formal Education-Military/LE:
AAS-Firearms Science & Technology, Sonoran Desert Institute, Scottsdale [relocated to Tempe], AZ, March 2018
Arizona Basic Peace Officer Course (SALETC), Tucson, AZ, January 2008
US Army Primary Leadership Development Course (PLDC), Ft Bliss, TX, May 2005
US Army Signals Intelligence Analyst Course, Good Fellow AFB, TX, April 2004
US Army Basic Combat Training, Fort Leonardwood, MO, October 2003
Additional Training:
Raven One-Five Tracking Instructor Course, January 2017
Raven One-Five Law Enforcement Tracker-1, August 2016
Raven One-Five Carbine Instructor Course, July 2016
NRA Basic Pistol Course, Saddlebrook, AZ, February 2016
Raven One-Five Pistol Instructor Course, February 2016
Raven One-Five No Light/Low Light Shooting, November 2015
Raven One-Five Precision Rifle-2, March 2015
Raven One-Five Pistol-3:  Tactical Shooter, January 2015
Jericho Lock Picking and Covert Entry Techniques, Tucson, AZ, January 2015
Raven One-Five Assistant Instructor Course, August 2013
Law Enforcement Crisis Intervention Training, December 2013
Ancient Pathways with Ozark Mountain Preparedness Hunting and Trapping Course, Bluff, UT, October 2012
Ancient Pathways Complete Survivor [updated], Flagstaff, AZ, September 2012
Ancient Pathways Bushcraft Course, Kaibab National Forest, AZ, August 2010
Ancient Pathways Complete Survivor, Flagstaff, AZ, August 2010
Army Combatives Level 1 Instructor: Fort Huachuca, AZ, April 2005
Policies
Cancellation Policy
Cancellation must be sent in writing via email [rico.r15eps@rathdefense.com] or text message [928-421-3070]. 
Include:

Name
Phone number
Email
Course date
Invoice/receipt number
See our Refund Policy for further details on refunds.
Reschedule Policy
Request at 3 or more days = 100% applied to the rescheduled course.  If a re-schedule is canceled by the client see Refund Policy.
Refund Policy
Before Course = Refund Percentage

7 Days = 100%
5 Days = 70%
3 Days = 50%
Under 3 Days = 0%
Reschedule Cancellation Refund: 
7 Days = 50%
3 Days = 25%
Reschedule due to Company or Weather-related issues:
100% Refund or Reschedule [excempt from Reschedule Cancellation Policy]
Videos
Raven One-Five Pistol 1 and CCW

The R15 Pistol 1 and CCW course is presented by R15 in Southern AZ and RATH-Defense in Northern AZ.

---