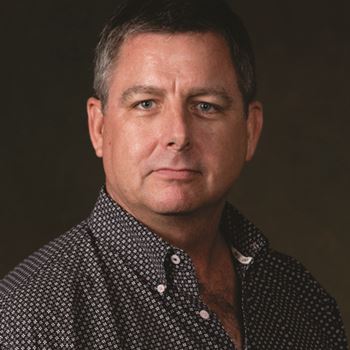 7 Foxtrot LLC
Erick FIndley
BACKGROUND: Civilian, Military, Former Military, Instructor
30 Years Instructing
PH: 210-294-3949
About 7 Foxtrot LLC
Erick Findley Founder and Instructor 7 Foxtrot LLC.  He founded 7 Foxtrot in July 2013 after 23 years of service, both Active & Reserve, in the U.S. Marine Corps.  While in the Corps, he served in the infantry as a Anti-Tank Missileman (MOS 0352), a Scout Sniper (MOS 8541/0317), Infantry Unit Leader (MOS 0369) and a Primary Marksmanship Instructor (MOS 8531).

Teaching Long Range Precision Rifle is 7 Foxtrot's primary business.  Erick became a Scout Sniper in 1994 and was the SNCOIC of Scout Sniper Instructor School in Quantico, VA.  He feels a great sense of accomplishment when his students grasp the science of long range marksmanship.  Foundations in the fundamentals is what he believes in and passes his knowledge on to those who seek him out.

Classes

Beginner Handgun & Rifle
Tactical Rifle
Precision Rifle
Texas License To Carry

Military Background

He Began shooting competitively in 1987 while stationed in Okinawa, Japan and was trained as a Primary Marksmanship Instructor (PMI).  His duties included instructing Marines on how to qualify, according to Marine Corps Combat Marksmanship standards, with the service rifle (M16A2) from 200-500 yards.  Further instructed Marines who were firearms novices in the marksmanship skills and combat skills required to use M9 Beretta service pistols.  Coached his unit to a first place victory in Marine-only NRA sponsored pistol team shooting match.

In 1988, he returned to US (Camp Pendleton) for service with the Scout Platoon,1st Tank Battalion. Continued to where he served a a Tank Battalion Scout and continued to train Marines in combat skills to include patrolling, combat marksmanship,  and survival skills.
Deployed to Saudi Arabia with 1st Tank Battalion where he participated in Desert Shield, and fought in Desert Storm with Task Force Papa Bear.  Awarded the Navy & Marine Corps Commendation Medal with "V" device for valor in combat.
Sergeant Findley completed Scout Sniper Basic Course in Quantico, Virginia in June 1994.
The next year, became 1st Battalion, 23rd Marines, Scout Sniper Platoon's platoon sergeant, where he led and trained 21 Marines assigned to the platoon for the next 8 years.
Staff Sergeant Findley, was stationed in the Pentagon at the Marine Corps Office of Legislative Affairs, working directly with Congress on issues pertaining to the Marine Corp.  Awarded Meritorious Service Medal for his work.
After promotion to Gunnery Sergeant ("Gunny") in 2007, Gunny Findley went to Camp LeJeune, NC for Infantry Unit Leaders Course and then was stationed with 1st Battalion, 4th Marines (1st Bn, 4th MAR) at Camp Pendleton.  Deployed with I Marine Expeditionary Force to Iraq as the Personal Security Officer for the Deputy Commanding General, Multi-National Forces-West (MNF-W) in Fallujah.

He again deployed with the 15th Marine Expeditionary Unit (15 MEW) in 2010 as the (1st Battalion, 4th Marines) Headquarters and Support Company "Gunny".

Transferred to Scout Sniper Instructor School in Quantico, VA to serve as Staff NCO in Charge of the school.  Instrumental in implementing new curriculum for Scout Sniper individual and team training.  Led the push to review and update the doctrinal and instructional Marine publication for Scout Snipers, which has last been updated in 1980.  Finally, stationed with the Military Police Battalion on Quantico, where he served as the Operations Chief responsible for all annual Marine Corps required training for the unit.  This training included rifle and pistol annual qualification, as well as physical and combat fitness testing.
Received an honorable discharge, after 23 years of meritorious service in the United States Marine Corps and retired from the United States Marine Corps as a Gunnery Sergeant.
Courses Taught
CCW, Basic, Intermediate, Advanced, Rifle, Long Range Precision, NRA Courses, USCCA Courses, Scenario Based Training, LEO / MIL / SEC Courses
Certifications
Marine Scout Sniper & Instructor
Marine Primary Marksmanship Instructor
TX DPS Certified License To Carry (LTC) a Handgun Instructor
Member of The Texas Concealed Handgun Association
Member - NRA Life of Duty
NRA Basic Pistol Instructor
NRA Refuse to be a Victim Instructor
NRA Range Safety Officer
Policies
Cancellation Policy
7 Foxtrot, LLC reserves the right to cancel the listed course at any time with reasonable notice given to all participants. If a course is cancelled, you will be given the opportunity to reschedule attendance in the next available training course. In the event of a cancellation, 7 Foxtrot is not responsible for non-refundable airfares, other airfare penalties, or any other travel charges or expenses you may incur.
Reschedule Policy
Course Rescheduling by 7 Foxtrot, LLC
7 Foxtrot LLC reserves the right to re-schedule any scheduled class due to in climate weather, insufficient minimum attendance, or any other reason as determined by 7 Foxtrot LLC management. 7 Foxtrot LLC agrees to make attempts to make contact with students by email and/or phone, to notify them about the cancellation or rescheduling of the class. In the case of extreme or dangerous weather, classes may be rescheduled the day of the class. Students who do not receive emails from 7 Foxtrot LLC due to their spam filters being set to high or any other computer problems on the part of the student are not the responsibility of the 7 Foxtrot LLC.
Re-Scheduling or Cancelations of Classes by Student
The student must contact us at least 24 hours in advance if you cannot attend any scheduled class. Failure of the student to notify 7 Foxtrot LLC within 24 hours or the failure to contact 7 Foxtrot LLC prior to the start of the scheduled class is grounds for being cancelled from the class without the ability to reschedule. With the exception of special or extraordinary circumstances, classes may be re-scheduled a total of two times over no more than a 90 day period without the loss of the deposit. If a student cancels a course and does not wish to reschedule they will lose any/all deposit.
Refund Policy
Refunds will not be given for training but credit towards future training will be considered based on the circumstances of the cancelation (see Reschedule/Cancelation).