CMS for Firearms Instructors Keeps Track of Students and Business Finances
Deborah MacDonald joined ShootingClasses.com after speaking with another instructor who used the platform. By registering her firearms training classes on the site, she was able to free up a lot of her time and easily collect payments. 
Challenge
Deborah owns and operates A&M Firearms Training in California. After retiring from education, she wasn't ready to stop teaching, learning or being active. So, she decided to learn all she could about self-protection using a firearm.
"I began seeking training and relentlessly pursued to learn all that I could," Deborah said. After starting A&M Firearms Training six years ago, she began "working with many women through TWAW Shooting Chapters and from there, business blossomed."
However, the administrative part of A&M was putting a strain on her time and energy. While running her firearms training business, Deborah was racking up hours and hours of working on a website, creating forms and inputting information, and tracking income, deposits and expenses.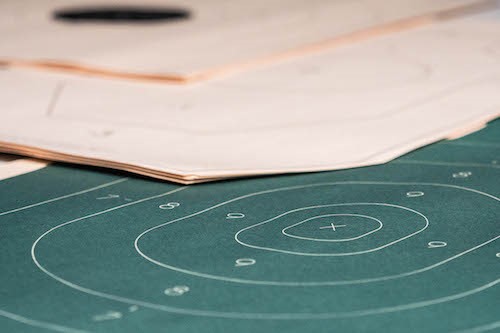 Solution
Joining ShootingClasses.com allowed Deborah to take advantage of the administrative management benefits of the platform. In fact, the site is like a personal assistant.
Deborah filled out her instructor bio and information for all of her scheduled classes. Then, she started receiving notifications when students registered, while their payments were automatically processed and deposited into her bank account.
Later, she could download class rosters to use for attendance that included emergency contacts all in one place. She could also track financial information for tax purposes and to see how her business is performing.
Benefit
"I have a very simple business, so the simplicity [of the system] is so helpful," Deborah said. By using ShootingClasses.com, she's able to streamline her process of registering students and keeping track of her business finances.
Deborah has saved so much time from when she began, collecting registration forms and shuffling stacks of papers from class to class. She now simply prints out the roster of registered students – including their emergency contacts – and documents who attended.
Deborah is also able to track deposits without depositing checks or cash. She said, "Money shows up in my account!" She doesn't have to worry about bringing change with her to the class or going back and forth to the bank.
Another benefit is the automatic alerts for instructors and students: "There is no lack of communication!" Instructors are notified when a student registers; students are notified when they've been accepted into the class; and class information and reminders are automatically sent. Deborah is no longer glued to her computer and forms, tracking information and constantly communicating with students.
When asked for important advice for interested instructors, Deborah said this: "Think through what you want to say about your firearms training business as you look at the segments on ShootingClasses.com. Then write, edit, and have someone else edit for you. Finally, publish your information."
It's important to create a good first impression for potential students looking at your information and classes. If they like what they see and it fits their training goals, they're more likely to register for your class… and then you can sit back while ShootingClasses.com takes care of nearly everything else until it's time to instruct them.
Ready to sign up? Register as an instructor today.