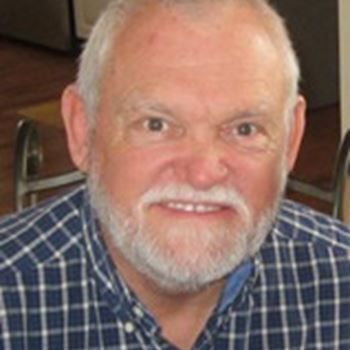 ACT Personal Defense LLC
Wayne Lanier
BACKGROUND: Law Enforcement, Former Law Enforcement, Instructor
43 Years Instructing
PH: 770 853 8340
Available Courses
Next Class
Course
Type
Difficulty

Next class: Nov 1


See Classes
Basic CCW/Defensive Pistol Level 1
Training Body, Mind and Warrior Spirit
Intermediate, Advanced, CCW, NRA Courses, USCCA Courses, Specialty Other

Intermediate

Next class: Nov 4


See Classes
Basic Pistol Shooting Course
Basics of Pistol Shooting is intended fo…
Basic, Intermediate, CCW, NRA Courses, USCCA Courses

Basic

Next class: Sep 30


See Classes
Defensive Pistol level 2
Learn to protect yourself and family wit…
Advanced, CCW, NRA Courses, USCCA Courses

Advanced

Next class: Oct 9


See Classes
First Steps Pistol
NRA Second Step Learning to Shoot Series
Basic, NRA Courses, USCCA Courses

Basic

Next class: Oct 18


See Classes
Home Firearm Safety Course
Learn to properly use and store firearms…
Basic, NRA Courses, USCCA Courses

Basic

Next class: Oct 1


See Classes
Learn To Shoot/Pistol Marksmanship
This class is perfect for beginners or s…
Basic, NRA Courses, USCCA Courses, Virtual Simulation

Basic

Next class: Nov 6


See Classes
NRA Basic Pistol Instructor
Certified NRA Basic Pistol Shooting Inst…
NRA Courses, Instructor Training Courses

N/A

Next class: Oct 28


See Classes
NRA Basic Rifle Shooting Instructor

Advanced, Rifle, NRA Courses, Instructor Training Courses

Advanced

No Upcoming Classes


Contact Instructor
NRA Chief Range Safety Officer

Advanced, NRA Courses, Instructor Training Courses

Advanced

Next class: Oct 26


See Classes
NRA Range Safety Officer
Certified NRA Range Safety Officer
Basic, Intermediate, NRA Courses, Specialty Other

Basic

Next class: Oct 23


See Classes
Personal Protection Home/Defensive Pistol Level 3
Personal Protection In The Home
Intermediate, Advanced, NRA Courses, In Home Defense Training, Virtual Simulation

Intermediate
About ACT Personal Defense LLC
ACT Personal Defense was born out of a desire to save innocent lives. It all started in early 2015 when a former police officer and tactical team (SWAT) leader woke up one morning to the news of another senseless murder of our young military men, not in some foreign land but close by in Chattanooga TN. On July 16, 2015, Muhammad Youssef Abdulazeez opened fire on two military Recruiting Centers in Chattanooga, TN. When the dust settled, four Marines had died, a Navy sailor died a few days later from his wounds, and a Marine recruiter and a police officer responding to the scene were wounded. Finally the terrorist was killed by police in a gunbattle.

Out of this chaos came the idea to train as many law abiding citizens as possible in proper firearm safety and the fundamental skills needed to protect themselves, their families…  Thus, ACT Personal Defense was born.
We pledge to provide a comfortable, low pressure, learning environment where everyday people can receive the proper training from an NRA Certified Instructor.   A place where you learn to effectively and efficiently defend yourself, your family and home from needless attacks. Our programs use "Total Participation Involvement" (TPI) and "Discovery Learning" (hands-on learning) to minimize the use of lectures. We strive to provide a training process that will hold your interest and make learning fun. Our quality instruction provides a thorough understanding of safety, firearm handling, and will develop your marksmanship skills. After completing our course of study, you will have the knowledge, skills, and attitude necessary to own and safely use a firearm. Then you can truly say, as we do; "I carry to protect myself, my family and the innocent who can't protect themselves."Will you join us in this endeavor to save lives?
Courses Taught
CCW, Basic, Intermediate, Advanced, Rifle, NRA Courses, USCCA Courses, Active Shooter Response Training, In Home Defense Training, Church / Business - Safety / Security, Women's Only Courses, Private Classes (Group / Individual), Instructor Training Courses, Virtual Simulation, Seminars / Lectures, Benchrest, Specialty Other
Certifications
State Certified Police Officer St. Louis, Missouri (retired)
St. Louis Tactical Team Leader (SWAT)
St. Louis Police Department "Distinguished Expert" Marksmanship award
ADSI Defensive Shooting Instructor
NRA Training Counselor
NRA Certified Home Firearm Safety Instructor
NRA Certified Pistol Instructor
NRA Certified Rifle Instructor
NRA Personal Protection In The Home Instructor
NRA Personal Protection Outside The Home Instructor
NRA Certified Range Safety Officer
USCCA Certified instructor
USCCA Concealed Carry & Home Defense Fundamentals -Certified Instructor
USCCA Countering The Mass Shooter Threat - Certified Instructor
Policies
Cancellation Policy
We understand life - things unexpectantly change. You can cancel your class registration at any time without penality. We simply ask that you notify us as soon as possible so that we can allow waiting students access to your spot in the class.
Reschedule Policy
 You can reschedule your class either by email or phone at any time. Notify us as soon as possible. 
Refund Policy
We will gladly return 100% of any deposits or class registrations fees for any reason. 
Waiver
RELEASE, WAIVER, INDEMNIFICATION,
HOLD HARMLESS AND ASSUMPTION OF RISK AGREEMENT
Whereas, in consideration of being permitted to attend a course for instruction in firearms, for the instruction in firearms, for the use of premises, and for other goods and valuable considerations, the receipt and sufficiency of which is hereby acknowledges, Undersigned agrees to the following;
                Undersigned agrees to indemnify, hold harmless and defend ACT Personal Defense, LLC (hereinafter referred to as "instructor(s)"), from any and all fault, liabilities, costs expenses, claims, demands, or lawsuits arising out of, related to or connected with: Undersigned; Undersigned's presence on or use of gun range, buildings, land and premises ("Premises") and, any and all acts or omissions of Undersigned.
                Undersigned furthermore waives for himself/herself and for his/her executors, personal representatives, administrators, assignees, heirs and any next of kin; any and all rights and claims for damages, loses, demands and any other actions or claims whatsoever, which he/she may have or which may arise against Instructor(s) (including but not limited to the death of the Undersigned and/or any and all injuries, damages or illnesses suffered by Undersigned or Undersigned's propriety), which may, in any way whatsoever arise out of, be related to or be connected with the course of instruction; the Premises, including any latent defect in the Premises; Undersigned's presence on or use on said Premises; Undersigned's property (whether or not entrusted to Instructor(s) ); and the discharge of firearms, Instructor(s) shall not be liable for, and Undersigned, on behalf of himself/herself and on behalf of his/her executors, personal representatives, administrators, assignees, heirs and next of kin, hereby expressly releases the Instructor(s) from  any and all claims and liabilities.
                Undersigned herby expressly assumes the risk of taking part in the course of instruction in firearms and taking part in the activities on the Premises, which include, but are not limited to, instruction in the use of firearms, the discharge of firearms and the firing of live ammunition.
                Undersigned herby acknowledges and agrees that Undersigned has read this instrument and understands its terms and is executing this instrument voluntarily. Undersigned furthermore hereby acknowledges and agrees that he/she has read, understands and will at all times abide by all gun range rules and procedures and any other rules and procedures stated by the instructor(s).
                Undersigned expressly agrees that this instrument is intended to be as broad and inclusive as permitted by law, and that if any provision of this instrument is held invalid or otherwise unenforceable, the enforceability of the remaining provisions shall not be impaired hereby. No remedy and each and every remedy shall be cumulative and shall be in addition to every other remedy now on hereafter existing at law or in equity or by statue or otherwise. The election of anyone or more remedy hereunder by Instructor(s) shall not constitute any waiver of Instructor's right to pursue other available remedies. This instrument binds the Undersigned and his/her executors, personal representatives, administrators, assignees heirs and next of kin.
Signed__________________________________________________ Date______________________________________
Print Name___________________________________________ Phone Number_________________________________
Reviews