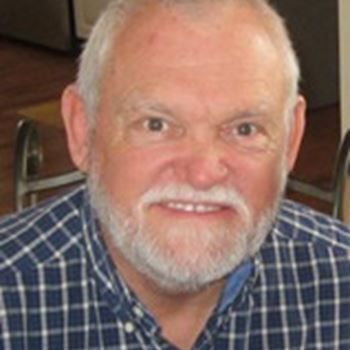 ACT Personal Defense LLC
Wayne Lanier
BACKGROUND: Former Law Enforcement, Instructor
43 Years Instructing
PH: 770-853-8340
Available Courses
Next Class
Course
Type
Difficulty

Next class: Jun 7


See Classes
Basic CCW Level 1
Training Body, Mind and Warrior Spirit
Intermediate, Advanced, CCW, NRA Courses, USCCA Courses, Specialty Other

Intermediate

Next class: Jun 3


See Classes
Basic Pistol Shooting Course
Basics of Pistol Shooting is intended fo…
Basic, Intermediate, CCW, NRA Courses, USCCA Courses

Basic

Next class: Jun 27


See Classes
Defensive Pistol level 2
Learn to protect yourself and family wit…
Advanced, CCW, NRA Courses, USCCA Courses

Advanced

Next class: Jun 2


See Classes
First Steps Pistol
NRA Second Step Learning to Shoot Series
Basic, NRA Courses, USCCA Courses

Basic

Next class: Jun 8


See Classes
Home Firearm Safety Course
Learn to properly use and store firearms…
Basic, NRA Courses, USCCA Courses

Basic

Next class: Jun 4


See Classes
Learn To Shoot - Pistol Marksmanship
This class is perfect for beginners or s…
Basic, NRA Courses, USCCA Courses, Virtual Simulation

Basic

Next class: Jun 9


See Classes
NRA Basic Pistol Instructor
Certified NRA Basic Pistol Shooting Inst…
NRA Courses, Instructor Training Courses

N/A

Next class: Jul 27


See Classes
NRA Range Safety Officer
Certified NRA Range Safety Officer
Basic, Intermediate, NRA Courses, Specialty Other

Basic

Next class: Jun 26


See Classes
Personal Protection Level 3
Personal Protection In The Home
Intermediate, Advanced, NRA Courses, In Home Defense Training, Virtual Simulation

Intermediate
About ACT Personal Defense LLC
ACT Personal Defense was born out of a desire to save innocent lives. It all started in early 2015 when a former police officer and tactical team (SWAT) leader woke up one morning to the news of another senseless murder of our young military men, not in some foreign land but close by in Chattanooga TN. On July 16, 2015, Muhammad Youssef Abdulazeez opened fire on two military Recruiting Centers in Chattanooga, TN. When the dust settled, four Marines had died, a Navy sailor died a few days later from his wounds, and a Marine recruiter and a police officer responding to the scene were wounded. Finally the terrorist was killed by police in a gunbattle.

Out of this chaos came the idea to train as many law abiding citizens as possible in proper firearm safety and the fundamental skills needed to protect themselves, their families…  Thus, ACT Personal Defense was born.
We pledge to provide a comfortable, low pressure, learning environment where everyday people can receive the proper training from an NRA Certified Instructor.   A place where you learn to effectively and efficiently defend yourself, your family and home from needless attacks. Our programs use "Total Participation Involvement" (TPI) and "Discovery Learning" (hands-on learning) to minimize the use of lectures. We strive to provide a training process that will hold your interest and make learning fun. Our quality instruction provides a thorough understanding of safety, firearm handling, and will develop your marksmanship skills. After completing our course of study, you will have the knowledge, skills, and attitude necessary to own and safely use a firearm. Then you can truly say, as we do; "I carry to protect myself, my family and the innocent who can't protect themselves."Will you join us in this endeavor to save lives?
Courses Taught
CCW, Basic, Intermediate, Advanced, Rifle, NRA Courses, USCCA Courses, Active Shooter Response Training, In Home Defense Training, Women's Only Courses, Virtual Simulation, Seminars / Lectures, Specialty Other
Certifications
State Certified Police Officer St. Louis, Missouri (retired)
St. Louis Tactical Team Leader (SWAT)
St. Louis Police Department "Distinguished Expert" Marksmanship award
ADSI Defensive Shooting Instructor
NRA Certified Home Firearm Safety Instructor
NRA Certified Pistol Instructor
NRA Certified Rifle Instructor
NRA Personal Protection In The Home Instructor
NRA Personal Protection Outside The Home Instructor
NRA Certified Range Safety Officer
USCCA Certified instructor
USCCA Concealed Carry & Home Defense Fundamentals -Certified Instructor
USCCA Countering The Mass Shooter Threat - Certified Instructor
Policies
Cancellation Policy
We understand life - things unexpectantly change. You can cancel your class registration at any time without penality. We simply ask that you notify us as soon as possible so that we can allow waiting students access to your spot in the class.
Reschedule Policy
 You can reschedule your class either by email or phone at any time. Notify us as soon as possible. 
Refund Policy
We will gladly return 100% of any deposits or class registrations fees for any reason. 
Reviews