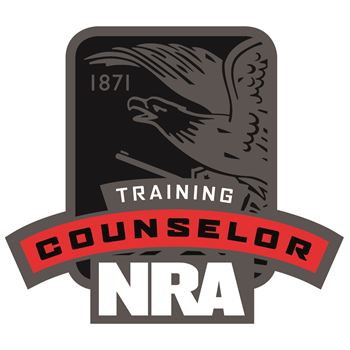 Palmetto Defensive Training Systems
Marvin Wideman
BACKGROUND: Civilian, Former Military, Former Law Enforcement, Instructor, Gov't Employee / Contractor
27 Years Instructing
PH: 910 853 1347
Available Courses
Next Class
Course
Type
Difficulty

No Upcoming Classes


Contact Instructor
North Carolina Concealed Carry Course
Protect yourself and your loved ones.
Advanced, CCW

Advanced

No Upcoming Classes


Contact Instructor
NRA Basic Concealed Carry Weapons Course
This course is considered an advanced cl…
Basic, Intermediate, Advanced, CCW, NRA Courses

Basic

No Upcoming Classes


Contact Instructor
NRA Basic Instructor Training

Advanced, NRA Courses, Instructor Training Courses

Advanced

No Upcoming Classes


Contact Instructor
NRA Basic Pistol

Basic

Basic

No Upcoming Classes


Contact Instructor
NRA Basic Rifle

Basic, Rifle

Basic

No Upcoming Classes


Contact Instructor
NRA Basic Shotgun

Basic, Shotgun

Basic

No Upcoming Classes


Contact Instructor
NRA Defensive Pistol

Advanced, CCW, NRA Courses, In Home Defense Training, Scenario Based Training

Advanced

No Upcoming Classes


Contact Instructor
NRA Home Firearm Safety

Basic, NRA Courses, Seminars / Lectures

Basic

No Upcoming Classes


Contact Instructor
NRA Instructor CCW

Basic, Intermediate, Advanced, CCW, NRA Courses, Instructor Training Courses

Basic

No Upcoming Classes


Contact Instructor
NRA Personal Protection Inside The Home

Advanced, NRA Courses, In Home Defense Training, Scenario Based Training

Advanced

No Upcoming Classes


Contact Instructor
NRA Personal Protection Outside The Home

Advanced, CCW, NRA Courses, Scenario Based Training

Advanced

No Upcoming Classes


Contact Instructor
NRA Pistol Instructor Develoment Course

Advanced, NRA Courses, Instructor Training Courses, Instructor Coach Training Courses

Advanced

No Upcoming Classes


Contact Instructor
NRA Range Safety Officer

Advanced, NRA Courses, Scenario Based Training, Specialty Other

Advanced

No Upcoming Classes


Contact Instructor
NRA Rifle Instructor Develpment Course

Advanced, Rifle, NRA Courses, Instructor Training Courses, Instructor Coach Training Courses

Advanced

No Upcoming Classes


Contact Instructor
NRA Shotgun Instructor Development Course

Advanced, Shotgun, NRA Courses, Instructor Training Courses, Instructor Coach Training Courses

Advanced
About Palmetto Defensive Training Systems
Currently working as a contractor for the US Army at Ft Bragg, NC. Retired US Army after 24 years as a US Army Infantryman, served in a variety of positions over the years. Served combat tours in Iraq and Afghanistan. Served in several law enforcement agencies, serving as a Jail Officer to a Patrol Officer to Academy Staff. Rated as a GA P.O.S.T. Senior Trainer. Lifetime member of the NRA.

I am teaching NRA Courses Basic and Instructor level. We hold classes at Eds Gun Shop in Vass, NC and at Moore County Wildlife and Conservation Club in Carthage, NC.

I teach courses that are based on the NRA's national standard for firearms and instructors. The purpose and objectives of the National Rifle Association is to train people of good repute in marksmanship and in the safe handling and efficient use of small arms. My goal here is to provide quality firearms training to all interested law-abiding persons. To promote firearms training as valuable and beneficial to all members of the community. To promote shooting sports as safe, enjoyable, challenging, wholesome activities in which people of all ages, backgrounds, and abilities can successfully participate.

I seek to foster the development of responsibility, confidence, self-reliance, respect for others, self-discipline, concentration, and overall fitness and health through participation in the shooting sports. I want to assist members of the public in exercising their firearms freedoms safely and responsibly, so they may preserve these freedoms for themselves and future generations.

Through total participant involvment, one learns a new behavior by doing it. Though people learn in different ways, they best retain what they read, heard or seen by performing the skill. Your behavior during the course is always being evaluated for the performance as well as the effectiveness of the trainer. Positive reinforcement is provided for correct behavior and constructive suggestions for improvement.

My overall purpose is to produce a change in knowledge, skills and attitude.

During these courses safety will not be compromised in any way. Each participant in these courses is responsible for safety. Stay aware of your surroundings. During the range training, be aware of where your muzzle is pointing at all times. Remember the NRA Rules for Safe Gun Handling

ALWAYS keep your gun pointed in a safe direction,
ALWAYS keep your finger off the trigger until ready to shoot,
ALWAYS keep the gun unloaded until ready to use.
These courses are meant to be enjoyable so take a deep breath and relax.
Critical to you enjoying the class is reviewing the equipment list and bringing the right equipment. Don't show up with unserviceable equipment or items that don't work as designed. If you have questions call us or ask someone.
For intermediate and advanced classes selecting the right holster is critical. As a standard for the courses I instruct,
NO SERPA
holsters (or finger press release style) are permitted. During a class with different levels of experience this is just asking for trouble. The only exception is for Law Enforcement personnel that are issued this type of holster for duty.
Hearing protection is item I do not recommend you cutting corners on. Purchase a set of electronic hearing protection for the course. These will protect your hearing as well as allow you to hear instruction and range commands clearly.
Not sure what pistol to bring to the class. Don't go out and buy a compact or double action only (DAO) for a course (unless it is issued for your job), just to get through the course. Ask and we will help. Most gunshops rent guns so you can get a good feel for what you are comfortable with.
When purchasing ammunition for the courses, pay attention to what is recommended for your firearm (read your Owners Manual) as well as what is needed for the course.
NO RELOADS
are allowed for these courses, factory ammunition only. If you choose poor quality ammunition or you are having trouble controlling recoil it is difficult at best for an instructor to give you effective feedback and help you improve as a shooter.
Firearms maintenance is not to be overlooked. Clean your firearm after use, if you don't know how, read the User Manual. If you don't have one ask us or someone knowledgeable. Keep the firearm lubed throughout the course. Ask and we can help you with where to lube the gun for best performance.
From basic to advanced level students, these course should be enjoyable and you should walk away with a change in knowledge, skills and ability. Remember that these courses are objective based. You must accomplish the learning objectives before proceeding to more complex tasks.
Courses Taught
Basic, Intermediate, Advanced, Rifle, Shotgun, NRA Courses, Active Shooter Response Training, In Home Defense Training, Scenario Based Training, Instructor Training Courses, Instructor Coach Training Courses, Virtual Simulation, Seminars / Lectures
Certifications
Current NRA Training Counselor and Chief Range Safety Officer
Certified NRA Instructor in Home Firearm Safety, Metallic Catridge Reloading, Pistol, Rifle, Refuse To Be A Victim, Shotgun, Shotgun Shell Reloading, Personal Protection In The Home, Personal Protection Outside The Home, and Muzzleloading
Certified U.S. Army Instructor
Certified GA P.O.S.T. General Instructor, Firearms Instructor, Defensive Tactics Instructor, Health and Wellness Instructor
ASP Baton Instructor
OC Spray Instructor
Certified LA Concealed Carry Instructor
Certified 4H Firearms Instructor in Pistol, Rifle, Shotgun and Archery
Policies
Cancellation Policy
Please note you are required to give a 48-hour notice if you are unable to attend the course for which you have registered. If you fail to give this notice, or you no-call/no-show to the class, you will not receive a refund. You may register for another class at full price.

With inclement weather conditions, do not assume we are cancelled - we will most likely be continuing with our class unless we give everyone written notice via email.

Reschedule Policy
If you need to reschedule your course, this also must be done with a minimum of 48 hours' notice to avoid losing your class fee. You may reschedule or receive a refund if you contact us at least 48 hours before the class. 

With inclement weather conditions, do not assume we are cancelled - we will most likely be continuing with our class unless we give everyone written notice via email.



Refund Policy
Any course cancelled by the student within the approved time may receive a refund, less the student materials fees. Any course cancelled by Palmetto Defensive Training Systems or a representative is entitled to a full refund.